Cost
In-Person Event: FREE for members
$25 non-members | $20 student and youth non-members
In honor of Walt's birthday, join us for a special presentation from noted author and culinary expert, Marcy Carriker Smothers, who will share insights from her latest book, Walt's Disneyland: A Walk in the Park with Walt Disney—published by Disney Editions—which allows the audience the opportunity to see the original Magic Kingdom through the eyes of its founder.
On-Sale Information
Tickets for A Walk in the Park with Walt Disney with Author Marcy Carriker Smothers will be available as follows:
Walt's Circle members: Purchase tickets beginning Tuesday, November 16 at noon by emailing membership@wdfmuseum.or
Supporter, Founding, and Friend-level members: Purchase tickets beginning Wednesday, November 17 at noon by emailing membership@wdfmuseum.org
All member levels: Purchase tickets online beginning Thursday, November 18 at noon
Public (non-members): Remaining tickets available online beginning Friday, November 19 at noon
To receive priority access to purchase tickets, you may upgrade your membership. Membership dues and Walt's Circle donations may be paid as monthly installments or as a one-time annual payment. For more information, please email the Membership Department at membership@wdfmuseum.org.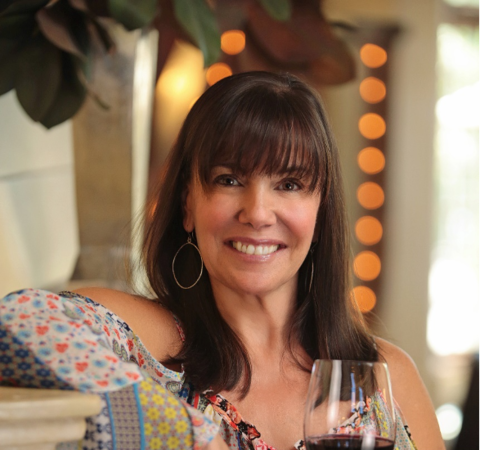 About the Speaker
Marcy Carriker Smothers is a noted personality in the Northern California food and wine world. She has hosted several radio programs, including The Food Guy and Marcy Show with the Food Network's Guy Fieri. Her love of all things Disney, and especially Disneyland, inspired her to delve into Walt Disney's world of food. She previously authored Eat Like Walt: The Wonderful World of Disney Food (Disney Editions, 2017) and Snacks: Adventures in Food, Aisle by Aisle (Harper Collins, 2013).
Proof of Vaccination Required
To ensure a safe and comfortable visiting experience for all, this event will be hosted at a reduced capacity to allow for appropriate social distance between parties. In an abundance of caution, and in line with the current San Francisco Department of Public Health recommendations, all ticket-holders will be asked for proof of vaccination and photo ID—photos of vaccine cards or Digital Vaccine QR codes are acceptable. A negative COVID-19 test will no longer be accepted. Those ineligible to receive vaccines are unable to attend in-person events at this time. All guests are required to wear a mask that covers their nose and mouth for the duration of the event. For more information on the vaccination mandate and COVID-19 safety, please visit San Francisco Department of Public Health's FAQ page.
For current visitor information, please visit waltdisney.org/welcome-back.