Date
Sat, Nov 14 | 11:00am PT
Cost
FREE | Sign-up Required
Join Story Artist Lila Martinez for an interactive storyboarding workshop and Q&A. From the comfort of your home, learn the basics of storyboarding and create your own storyboard using Post-It® Notes and a pencil.
Registration
Registration for this program will open to the public starting Monday, November 9 at noon.
Members receive priority access for registration to these programs. A limited number of spots for each program are reserved for members only on a first-come, first-served basis. To get priority access to future programs, join as a member today.
Q&A and Requirements
Questions can be submitted during the webinar through Zoom's Q&A function. Due to anticipated demand and limited Q&A time, not all submitted questions will be answered. This Storytime will not be reposted publicly or on the member's only portal due to copyright restrictions.
All participants must sign up by noon Pacific Time on the day prior to the event. Participants must have a Zoom account to attend the workshop. A link to the workshop and instructions for joining will be sent via email prior to the event.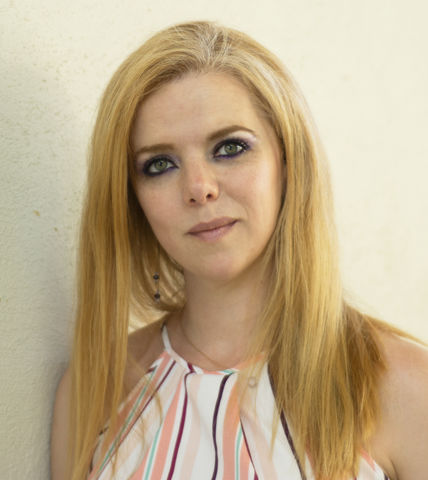 About the Speaker
Lila Martinez has a passion for animation since watching Disney animated movies, Looney Tunes, and Tex Avery cartoons at an early age in Mexico City. Through the tenacity and drive to pursue her interest in the medium, she enrolled at the Vancouver Film School in Canada where she diligently studied the craft of classical and computer animation.
While employed in the Mexican feature animation industry as a hand-drawn character animator on Guardians of the Lost Code (2010), Heroes Verdaderos (2010), and Juan Escopeta (2011), she co-founded Phenomena Animation, providing pre-production art and animation service for the Latin America television commercial market and the 20th Century Fox/FXX cable series High School U.S.A.! (2013). In 2013, she made a career decision to focus on storyboarding—realizing her true calling of storytelling. Within a year, she became a story artist in Los Angeles on Netflix hit film Duck Duck Goose (2018) and two additional features that were in early development.
When a childhood fulfillment to work for The Simpsons as a storyboard artist came along, she was promptly hired to work on season 27 and 28. Later she moved to the popular Seth MacFarlane primetime series American Dad! for four seasons. She's currently a storyboard artist on an exciting new Disney Junior show, The Chicken Squad, inspired by Doreen Cronin's beloved book series.
Help Us Continue Our Digital Efforts
Since opening over 10 years ago, we have sought to make the museum a place where our guests could find animation, innovation, and inspiration and immerse themselves in the remarkable life story of Walt Disney—the man who raised animation to an art, tirelessly pursued innovation, and created a distinctly American legacy, transforming the entertainment world.
Over the course of our closure, we have increased our digital presence to stay true to our mission. Your donations ensure that we can continue opening our museum virtually to the world, and that future generations can continue to be inspired by Walt Disney's life and legacy.