Date
Fri, Nov 20 | 5:30pm PT
Cost
FREE | Sign-up Required
Join Eddie Sotto, President of SottoStudios/LA and Former Senior Vice President of Concept Design at Walt Disney Imagineering, for an in-depth presentation on the life and legacy of Art Director, Imagineer, and Disney Legend Herbert "Herb" Ryman.
Registration
Registration for this program will open to the public starting Monday, November 9 at noon.
Members receive priority access for registration to these programs. A limited number of spots for each program are reserved for members only on a first-come, first-served basis. To get priority access to future programs, join as a member today.
Q&A and Requirements
Questions can be submitted during the webinar through Zoom's Q&A function. Due to anticipated demand and limited Q&A time, not all submitted questions will be answered. This Storytime will not be reposted publicly or on the member's only portal due to copyright restrictions.
All participants must sign up by noon Pacific Time on the day prior to the event. Participants must have a Zoom account to attend the workshop. A link to the workshop and instructions for joining will be sent via email prior to the event.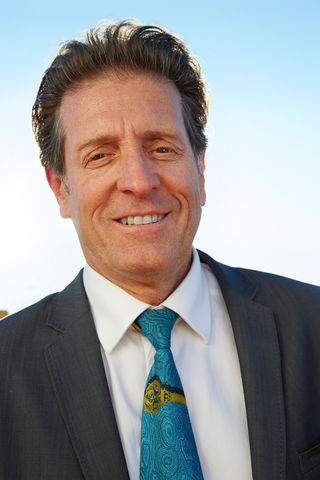 About the Speaker
Eddie Sotto an award-winning designer, creative professional, and entrepreneur with a proven track record in entertainment design. Sotto's strength lies both in vision, solutions, and team-based execution—skills he honed as Senior Vice President of Concept Design at Walt Disney Imagineering, where he ran a concept development studio. His portfolio at Disney ranges from E ticket attractions, retail, restaurants, web, and mobile technology, including digital architecture at ABC Times Square Studios. Leaving Disney in 2000, Sotto exported his skills to reimagine and reinvent brands and places as experiences. Working cross-platform, Sotto expanded to innovate in the fields of marketing, AR/VR, and network television. Born in Hollywood, Sotto's cinematic style is largely self-taught by having motion picture production designers and Disney's original artists as his mentors. Sotto was also recently featured in the first three episodes of the streaming series, The Imagineering Story (2019) on Disney+.
Help Us Continue Our Digital Efforts
Since opening over 10 years ago, we have sought to make the museum a place where our guests could find animation, innovation, and inspiration and immerse themselves in the remarkable life story of Walt Disney—the man who raised animation to an art, tirelessly pursued innovation, and created a distinctly American legacy, transforming the entertainment world.
Over the course of our closure, we have increased our digital presence to stay true to our mission. Your donations ensure that we can continue opening our museum virtually to the world, and that future generations can continue to be inspired by Walt Disney's life and legacy.