Date
Tue, June 9 | Noon PT
Cost
FREE | Sign-up Required
We invite you and your family to join our latest Virtual Storytime, Pencils, Pens & Brushes: A Great Girls' Guide to Disney Animation with Author Mindy Johnson, as she highlights remarkable women who have worked at Walt Disney Animation Studios throughout the years.
Registration
Registration for this program will be available starting Wednesday, June 3 at noon.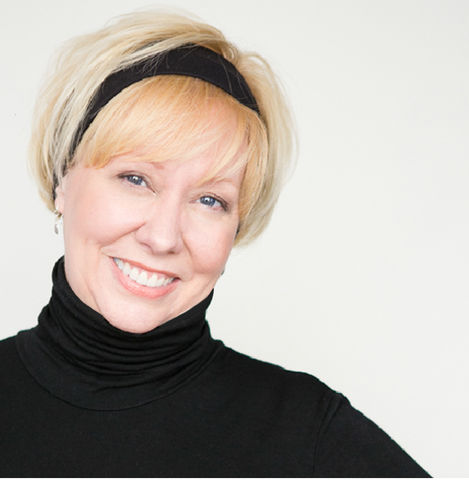 About the Speaker
Award-winning author, historian, filmmaker, and preeminent expert on women in early animation,
Mindy Johnson is the recipient of the 2020 ASIFA-Hollywood Animation Educators Forum Grant, as well as the 2019 AMPAS Film Scholar Award, for her continued research revealing the contributions of
the earliest women of animation. Johnson's groundbreaking book Ink & Paint – The Women of Walt Disney's Animation, redefines our collective history. This essential volume casts a light on the thousands of unsung female artists behind the creative and technical advances within the animation art forms of the 20th century. Ink & Paint is currently in development for a 6-part docuseries to air on Disney+. Her vibrant Young-Readers volume, Pencils, Pens & Brushes – A Great Girls' Guide to Disney Animation, celebrates the contributions of 20 remarkable women within early Disney animation and is a treasure for all ages. Her critically acclaimed debut, Tinker Bell – An Evolution was honored with rare consecutive Family Choice Awards. Johnson is a contributing writer for the epic volume, The Walt Disney Film Archives – The Animated Movies 1921-1968; as well as the celebrated collection, Marc Davis: Walt Disney's Renaissance Man.
A sought-after commentator, speaker, lecturer, and panelist, Johnson appears in several documentaries, as well as the internationally broadcast ABC special Behind the Magic: The Making of Snow White and the Seven Dwarfs. Her frequent presentations and appearances at numerous studios, campuses, international festivals, and conferences including: The Smithsonian Speakers Series, Ottawa International Animation Festival, Lucasfilm, Dreamworks, TCM Classic Film Festival, D23 Expo, San Diego Comic Con, CTN Expo, World Animation Festival, and more. Johnson has also written for numerous international publications and produced record-breaking global campaigns for the film industry. Her written, produced, and creative work extends to a wide range of film projects for a growing list of clients, including: AMPAS, Stage 9 Exhibitions, WNET/American Masters, The Walt Disney Family Museum, The Walt Disney Company, HoriPro Entertainment, Pixar Studios, Dick Cavett's Daphne Productions, SiriusXM Radio, and more.
In addition to a background in network television and film production, Johnson is also an award-winning playwright, Grammy-nominated songwriter, musician, and a contributing artist on several internationally acclaimed recordings. When she isn't researching or writing on a myriad of subjects, Johnson also teaches film/animation studies, women's animation history, screenwriting & intercultural film at CalArts and various campuses in Southern CA.
Help Us Continue Our Digital Efforts
Since opening over 10 years ago, we have sought to make the museum a place where our guests could find animation, innovation, and inspiration and immerse themselves in the remarkable life story of Walt Disney—the man who raised animation to an art, tirelessly pursued innovation, and created a distinctly American legacy, transforming the entertainment world.
Over the course of our current closure, we have increased our digital presence to stay true to our mission. Your donations ensure that we can continue opening our museum virtually to the world, and that future generations can continue to be inspired by Walt Disney's life and legacy.