Cost
FREE | Sign-up Required
When Tyrus Wong first came to America as a young boy from China, he had nothing more than a few immigration papers in his suitcase. Join Wong on an amazing, beautifully-illustrated journey from being a young, frightened, first-generation immigrant to becoming a revered artist at The Walt Disney Studios and eventually a Disney Legend. Read aloud by illustrator and Author Julie Leung and Illustrator Chris Sasaki, Paper Son is a treat for children and parents alike. 
Please note: Due to the museum closure, this program will now be held virtually through Zoom.
Registration Information
Registration for this program will open to the public starting Wednesday, April 29 at 10am.
Members receive priority access for registration to these programs. A limited number of spots for each program are reserved for members only on a first-come, first-served basis. To get priority access to future programs, join as a member today.
Q&A and Requirements
Questions can be submitted during the webinar through Zoom's Q&A function. Due to anticipated demand and limited Q&A time, not all submitted questions will be answered.
All participants must sign up by noon Pacific Time on the day prior to the event. Participants must have a Zoom account to attend the workshop. A link to the workshop and instructions for joining will be sent via email prior to the event.
About the Speakers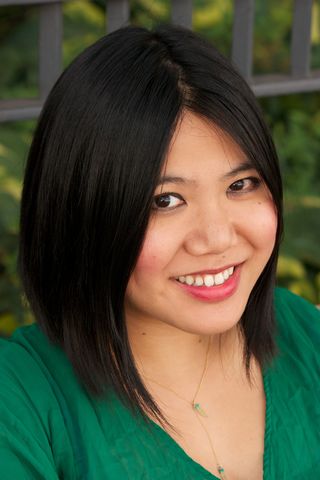 Julie Leung
Julie Leung was raised in the sleepy suburbs of Atlanta, Georgia, though it may be more accurate to say she grew up in Oz and came of age in Middle-earth. She graduated with an English and journalism degree from University of Georgia.
By day, she is a Marketing Director at Random House, specializing in sci-fi and fantasy books. You can catch her at pop culture conventions on behalf of Del Rey Books.
By night, she is a children's book author. Her debut series, Mice of the Round Table was praised as a "winning new adventure," by Kirkus Reviews. She is also the author of Paper Son: The Inspiring Story of Tyrus Wong, Who Did It First? 50 Scientists, Artists, and Mathematicians Who Revolutionized the World; and coming in Summer 2020, The Fearless Flights of Hazel Ying Lee.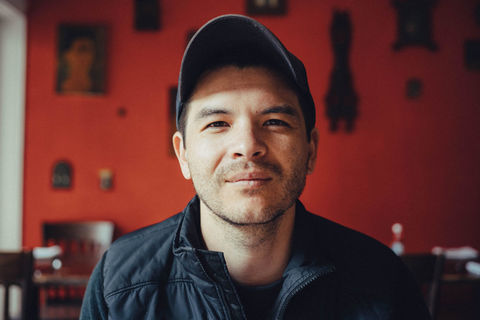 Chris Sasaki
Chris Sasaki is an animation art director and illustrator living in Oakland, California. He's worked at Pixar Animation Studios and has designed characters for Monsters University (2013), Inside Out (2015), Coco, (2017) and Onward (2020). He also served as production designer on the Oscar®-nominated shorts, Sanjay's Super Team (2015) and Weekends (2017). Some of his other past clients include LAIKA Entertainment, Blue Sky Studios, Disney Television Animation, DreamWorks, Red Cap Greeting Cards, and Jim Henson Studios. His work has been featured at Gallery Nucleus, on Cartoon Brew, New York Times, and in the Society of Illustrators yearly annual. In 2016, Chris made his first venture into illustrated books with a short story collection for young adults entitled GHOST (2016).
Help Us Continue Our Digital Efforts
Since opening over 10 years ago, we have sought to make the museum a place where our guests could find animation, innovation, and inspiration and immerse themselves in the remarkable life story of Walt Disney—the man who raised animation to an art, tirelessly pursued innovation, and created a distinctly American legacy, transforming the entertainment world.
Over the course of our current closure, we have increased our digital presence to stay true to our mission. Your donations ensure that we can continue opening our museum virtually to the world, and that future generations can continue to be inspired by Walt Disney's life and legacy.