Date
Thu, Sep 10 | Noon PT
Cost
FREE | Sign-up Required
We invite you and your family to join us as Author and Illustrator Svetla Radivoeva shares the story of Malina, a hedgehog with a passion for making sweet raspberry jam.
Registration
Registration for this program will open to the public starting Friday, August 14 at noon.
Members receive priority access for registration to these programs. A limited number of spots for each program are reserved for members only on a first-come, first-served basis. To get priority access to future programs, join as a member today.
Q&A and Requirements
Questions can be submitted during the webinar through Zoom's Q&A function. Due to anticipated demand and limited Q&A time, not all submitted questions will be answered.
All participants must sign up by noon Pacific Time on the day prior to the event. Participants must have a Zoom account to attend the workshop. A link to the workshop and instructions for joining will be sent via email prior to the event.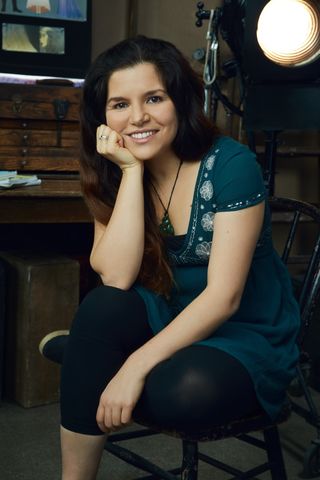 About the Speaker
Svetla Radivoeva was born and raised in Sofia, Bulgaria. Ever since she was little, she had a strong passion for drawing and animation. She began her career as a clean-up and in-between animator at a small studio in Bulgaria, and then trained in 3D animation for video games. After completing an advanced character animation course in 2010, she moved to Belgium and started working in the feature animation industry.
In 2011, she was hired as a character animator for Walt Disney Animation Studios in Burbank, California. She has animated on such hit movies as Wreck-it Ralph (2012), Frozen (2013), Big Hero 6 (2014), Zootopia (2016), Moana (2016), Ralph Breaks the Internet (2018), Frozen II (2019), and the upcoming Raya and the Last Dragon (2021). Radivoeva still retains her strong passion for drawing, and continues to sketch and illustrate regularly.
Help Us Continue Our Digital Efforts
Since opening over 10 years ago, we have sought to make the museum a place where our guests could find animation, innovation, and inspiration and immerse themselves in the remarkable life story of Walt Disney—the man who raised animation to an art, tirelessly pursued innovation, and created a distinctly American legacy, transforming the entertainment world.
Over the course of our current closure, we have increased our digital presence to stay true to our mission. Your donations ensure that we can continue opening our museum virtually to the world, and that future generations can continue to be inspired by Walt Disney's life and legacy.