Cost
FREE | Sign-up Required
Join author and illustrator Vashti Harrison for a Virtual Storytime of her book Little Dreamers: Visionary Women Around the World. Hear the stories of two of The Walt Disney Studios' visionary women, Mary Blair and Gyo Fujikawa, along with the inspiring stories of Marie Curie, Katherine Dunham, Edith Head, Frida Kahlo, Toni Morrison, and many more.
All participants must sign up by noon PT on Monday, November 30. Participants must have a Zoom account to attend the webinar. A link to the webinar and instructions for joining will be sent via email prior to the event.
Order your book now from the Museum Store to receive a signed bookplate from Vashti Harrison with your purchase.
Walt Disney's Birthday Celebration Event
Join us for a virtual celebration of Walt Disney's birthday, honoring the many innovations Walt and his company have contributed to the entertainment and animation industry, and the diverse artists that continue his legacy of innovation today. The Walt Disney Family Museum will be offering a week-long array of free virtual programming in honor of Walt's Birthday in 2020 to allow everyone the opportunity to enjoy the museum from the comfort of their own home. Join us online during the week Monday, November 30 to Saturday December 5 for programs that highlight Walt's life, work, and legacy. Happy Birthday, Walt!
See the full array of programming on the Walt's Birthday event page.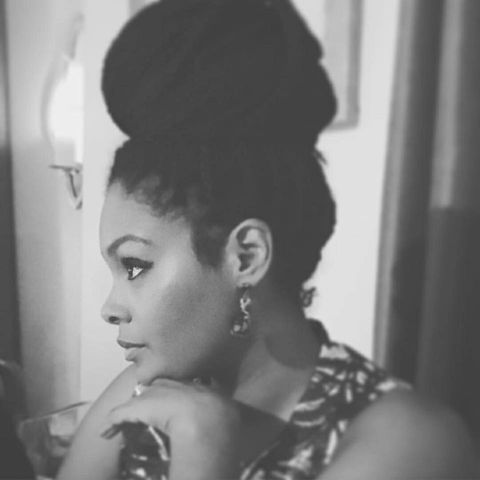 About the Speaker
Part author-illustrator-filmmaker Vashti Harrison is an artist originally from Onley, Virginia. She has a background in cinematography and screenwriting and a love for storytelling. She earned her BA from the University of Virginia with a double major in Media Studies and Studio Art with concentrations in Film and Cinematography. She received her MFA in Film and Video from CalArts where she snuck into the Animation Department to learn from Disney and DreamWorks legends. There she rekindled a love for drawing and painting. Now she uses her love of both film and illustration to craft beautiful stories for children.
Help Us Continue Our Digital Efforts
Since opening over 10 years ago, we have sought to make the museum a place where our guests could find animation, innovation, and inspiration and immerse themselves in the remarkable life story of Walt Disney—the man who raised animation to an art, tirelessly pursued innovation, and created a distinctly American legacy, transforming the entertainment world.
Over the course of our closure, we have increased our digital presence to stay true to our mission. Your donations ensure that we can continue opening our museum virtually to the world, and that future generations can continue to be inspired by Walt Disney's life and legacy.
On-Sale Information
Tickets for Virtual Storytime | Little Dreamers: Visionary Women Around the World with Author and Illustrator Vashti Harrison are available as follows:
All member levels: Purchase tickets online beginning Tuesday, November 24 at noon
Public (non-members): Remaining tickets available online beginning Wednesday, November 25 at noon