Cost
$5 members
$10 adults | $10 seniors and students (with ID) | $5 youths
FREE for children ages 5 and under, Registration Required
We are pleased to welcome back a very special guest this holiday season! Santa J Claus will be joining us to read "T'was the Night Before Christmas" and share his favorite Disney memories and holiday traditions. Santa J Claus will be joined by Ethan Reed, author and illustrator of Santa Stops at Disneyland (Disney Publishing & Random House).
On-Sale Information
Tickets for Storytime for Kids | Santa J. Claus is Comin' to Town are available as follows:
All member levels: Purchase tickets online beginning Thursday, November 16 at noon PT via the Member Portal.
Public (non-members): Remaining tickets are available online beginning Friday, November 17 at noon PT.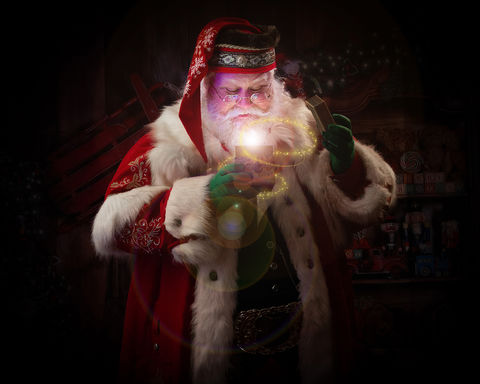 About the Speakers
Santa J. Claus
Santa J. Claus is a legendary figure who embodies the spirit of joy, giving, and spreading cheer. 
Santa is known around the world, not only for his Christmas work but also his social media presence, with close to 5 million followers on Instagram, TikTok, YouTube, Facebook, and more. His uplifting and positive video messages have struck a chord with people of all ages, including celebrities, social influencers, and brands.
Santa J. Claus was featured in Meghan Trainor and Jojo Siwa's music video called "I Believe in Santa" and has worked with many brands including Got Milk?, Crumbl Cookies, See's Candies, Lifetime TV, Kellogg's, Tabasco, Lowe's, and more.
Santa dedicates much of his time working with and helping to support child advocacy groups and hospitals, including Benioff Children's Hospitals of San Francisco and Oakland, Lucile Packard Children's Hospital at Stanford, the Make-A-Wish Foundation, UNICEF, and St. Jude Children's Research Center.
Santa's jolly demeanor and timeless kindness bring smiles to faces and spread Christmas cheer throughout the year.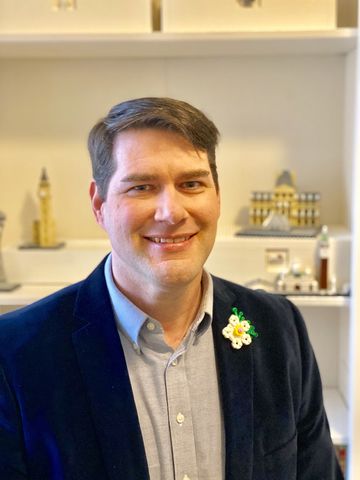 Ethan Reed
From his current work as a Toy Designer at Just Play to his more than 20 years as an Imagineer for The Walt Disney Company, Ethan Reed's art and designs have been captivating and entertaining audiences around the world for decades.
While at Walt Disney Imagineering, Reed held a variety of roles and had the honor to work on adding new magic to many classic attractions such as Pirates of the Caribbean and the Jungle Cruise.
Reed also helped to create new beloved Disney experiences including Mystic Manor (Hong Kong Disneyland), Seven Dwarfs Mine Train (Magic Kingdom Park, Walt Disney World Resort & Shanghai Disneyland Park), Sindbad's Storybook Voyage (Tokyo DisneySea), Minnie's Style Studio (Tokyo Disneyland Park) Monsters, Inc.: Mike and Sulley to the Rescue (Disney California Adventure Park) and The Little Mermaid: Ariel's Undersea Adventure (Disney's California Adventure Park & Magic Kingdom Park). Reed was also a lead designer on the incredibly popular Duffy and Friends merchandise line for Disney Parks leading the design of Duffy's friends Gelatoni, StellaLou, CookieAnn and LinaBell!
In 2022, Reed's Little Golden Book Santa Stops at Disneyland was published by Disney Publishing and Random House. Santa Stops at Disneyland has been a true labor of love for author and illustrator Reed—who began work on the book for his eldest son's first Christmas. For 15 years, Ethan spent nights and weekends developing the story and illustrations, finally completing the book in 2022.