Cost
FREE for children eight and under, reserved ticket required
$12 adult members | $8 ages 9 to 17 members
$15 adult non-members | $10 ages 9 to 17 non-members
Follow Jack Skellington, the Pumpkin King of Halloween Town, as he hatches an elaborate plot to steal Christmas from Santa Claus and bring holiday joy to the children of the world—with a spooky twist. Read aloud by pop-up book creator Matthew Reinhart, these unique 3-D illustrations will take you and your children on a journey to Halloween Town with a new, interactive perspective. This reading will be followed by a Q&A and book signing with Reinhart. Tim Burton's The Nightmare Before Christmas: A Petrifying Pop-Up for the Holidays Book will be available for sale in the museum store.
The program is open for all ages and is free for children eight and under. Children under eight require a reserved ticket which is available at check-out when purchasing museum admission tickets.
Visitor are welcome to also attend the companion workshops, Pop-Up Greeting Cards with Artist Matthew Reinhart and Pop-Up Masks with Matthew Reinhart.
Autograph Session
Immediately following the program, the speaker will be present in the theater for an autograph session. The autograph session is only available for ticket holders to this program. In respect to the schedules of our special guest and audience members, we will strictly enforce an autograph limit: no more than one signature per family.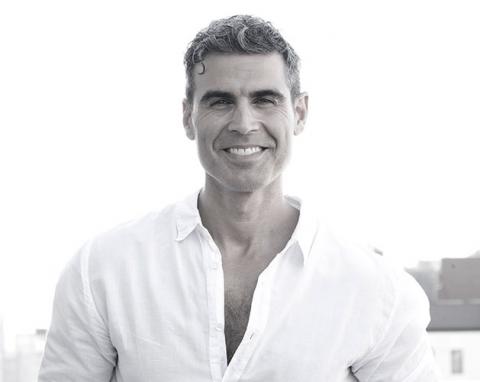 ABOUT THE SPEAKER
Matthew Reinhart
Based in New York City, Matthew Reinhart is a world-renowned children's book author, illustrator and paper engineer, known best for designing the impossible in his acclaimed pop-up books. He created the New York Times bestselling Star Wars: A Pop-Up Guide to the Galaxy, Cinderella: A Pop-Up Fairy Tale, DC Super Heroes: The Ultimate Pop-Up Book and Mommy? with legend Maurice Sendak. His series of non-fiction titles, including the Encyclopedia Prehistorica trilogy and the Encyclopedia Mythologica trilogy have been translated into several languages and enjoyed by readers all over the world. To celebrate the 25th anniversary of Tim Burton's ground-breaking film Tim Burton's The Nightmare Before Christmas (1993), Reinhart collaborated with Disney and Tim Burton Productions to create Tim Burton's The Nightmare Before Christmas: A Petrifying Pop-Up for the Holidays.