Cost
FREE for children eight and under, reserved ticket required
$12 adult members | $8 ages 9 to 17 members
$15 adult non-members | $10 ages 9 to 17 non-members
Walt Disney fell in love with the timeless classic Mary Poppins when he witnessed how entranced his young daughter Diane was with the story, so much so that he would go on to make a hugely successful film in 1964 adapted from P.L. Travers' series of novels. For this family-friendly event, join everyone's favorite magical nanny on her many adventures in this newly-released picture book based on the original story by P.L. Travers. Read by its illustrator, Genevieve Godbout, this event includes a book signing with the illustrator as well as an opportunity for a kid-friendly Q&A session. Mary Poppins will be available for purchase at the museum store.
Please note, this is a program intended for children—adults are not permitted to this program without children, and children are not permitted without adults. The program is free for children eight and under and requires a reserved ticket which is available at check-out when purchasing museum admission tickets.
Visitors of all ages are welcome to attend a companion talk program, The Magic of Mary Poppins with Illustrator Genevieve Godbout.
Autograph Session
Immediately following the program, the speaker will be present in the theater for an autograph session. The autograph session is only available for ticket holders to this program. In respect to the schedules of our special guest and audience members, we will strictly enforce an autograph limit: no more than one signature per ticket holder.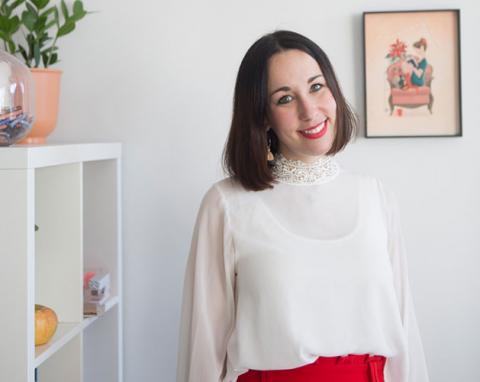 ABOUT THE SPEAKER
Genevieve Godbout
Genevieve Godbout was born and raised in Québec, Montreal, Canada. She studied traditional animation at the Cégep du Vieux-Montréal followed by another degree at the prestigious school of Gobelins in Paris. She then fell in love with London where she worked and lived for seven years. In 2013, she moved back to Montreal to become a full-time illustrator. Her clients include The Walt Disney Company, Chronicle Books, Tundra Books, Random House, Houghton Mifflin Harcourt, les éditions Milan, Comme des Géants and La Pastèque. Her latest children book, Johnny Appleseed, was selected at the Society of Illustrators Original Art 2017 Exhibit. She currently works on a series of books based on the famous and beloved Anne of Green Gables.