Date
Rescheduled from Sat, Mar 7
Wed, Oct 21 | 5:30pm PT
Cost
FREE | Sign-up Required
Moderated by Her Universe Founder and Designer Ashley Eckstein, hear from Disney+ short film Director Valerie LaPointe (Lamp Life, 2020), Storyboard Artist Aphton Corbin (Toy Story 4, 2019, and Soul, 2020), and Storyboard Artist Louise Smythe (Onward, 2020) as they discuss their "storied" journeys from humble beginnings to their current roles at Pixar, and how they originated unique story ideas, gags, and character arcs shown in some of your favorite Pixar films.
Please note: This program will not be recorded or reposted for viewing following the event.
Registration
Registration for this program will open to the public starting Monday, September 14 at noon.
Members receive priority access for registration to these programs. A limited number of spots for each program are reserved for members only on a first-come, first-served basis. To get priority access to future programs, join as a member today.
About the Speakers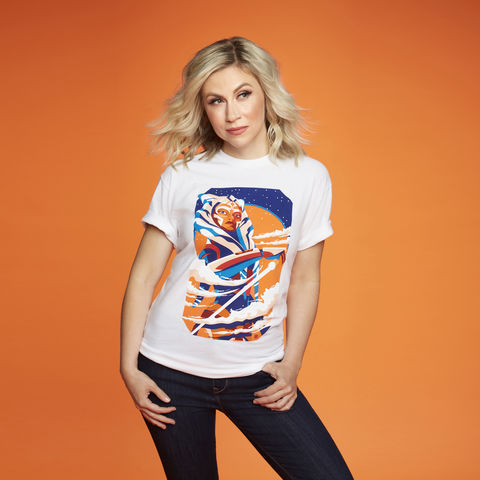 Ashley Eckstein
Ashley Eckstein has been widely recognized and honored as an actress, entrepreneur, author, and Fangirl trendsetter. Most known as the voice of Ahsoka Tano in Star Wars: The Clone Wars, Ashley also founded Her Universe in 2010—the groundbreaking fangirl fashion and lifestyle brand. A leading authority on female fandom, Ashley has been featured on CNN, Forbes, Entertainment Weekly, New York Times, Los Angeles Times, and the Wall Street Journal, among many others. She was a speaker at Fortune's Next Gen Most Powerful Women Summit, and was chosen by Good Housekeeping magazine as one of their "25 Awesome Women" and by CNET as one of their "Women Who Inspire." Ashley is married to former Major League Baseball player and 2006 World Series MVP, David Eckstein.
Ashley's book, It's Your Universe, You Have the Power to Make It Happen, is an inspirational guide on how to make your dreams come true. She shares her own life lessons as well as lessons from iconic Disney characters, as a road-map for how to dream it and do it.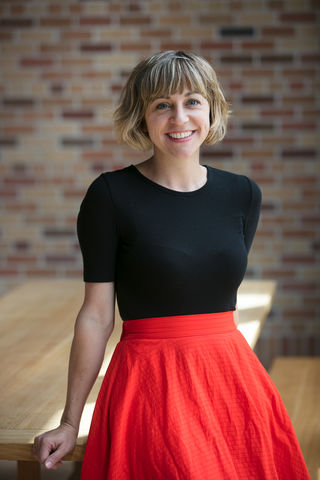 Valerie LaPointe
Valerie LaPointe began at Pixar Animation Studios as a story intern the summer of 2006. She was a story artist on shorts including Presto and Partysaurous Rex, on several Mater's Tall Tales, on the Toy Story Toons' Small Fry, and the TV special Toy Story OF TERROR! LaPointe also worked on Academy Award®-winning feature films Brave and Inside Out, as well as The Good Dinosaur. As story supervisor on Pixar's Academy Award®-winning film Toy Story 4 (2019), LaPointe oversaw a team of story artists. She also contributed story ideas and helped with the writing and development of the film. Her most recent role was director of the Disney+ short Lamp Life, featuring the character Bo Peep from the Toy Story films.
Raised in Virginia Beach, VA, LaPointe received her Bachelor of Fine Arts degree in art and animation from Virginia Commonwealth University in Richmond. She attended graduate school at the University of Southern California in Los Angeles where she received her Master of Fine Arts in animation. At USC, LaPointe produced and directed her own short films. She also worked on music video projects and commercials, mostly doing stop-motion animation for Partizan Entertainment before coming to Pixar. LaPointe currently resides in Oakland, CA.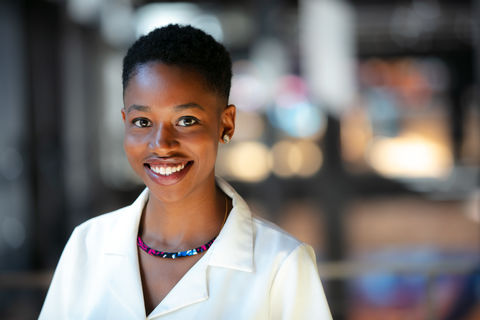 Aphton Corbin
Aphton Corbin began at Pixar Animation Studios in 2016 as a story artist on Toy Story 4 (2019). She is currently working as a story artist for the upcoming feature film Soul (2020). As a story artist, Corbin helps the Director visualize their film in storyboard form. The artists provide the first representation of the movie to determine if the story elements are working well. Raised in Richmond and Sacramento, CA, Corbin attended Pleasant Grove High School and graduated from California Institute of the Arts. She currently resides in Berkeley, CA.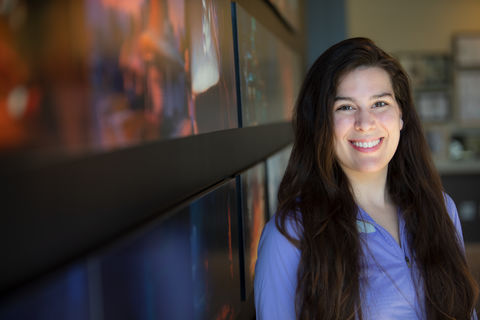 Louise Smythe
Louise Smythe joined Pixar Animation Studios as a story intern in June of 2012. She became a full-time employee that Fall and has since worked on the television special Toy Story That Time Forgot, and feature films The Good Dinosaur, Cars 3, and the Academy Award®-winning feature Toy Story 4. Smythe was most recently a story artist on Pixar's feature Onward. As a storyboard artist, Smythe works with the writer, director, and story team to sketch sequences of a film. This iterative process often involves working through alternative options until the best story is developed. Smythe was born and raised in Memphis, Tennessee. She earned a BFA in Communication Design from Washington University in St. Louis, and studied character animation at the California Institute for the Arts. She currently resides in Oakland, CA.
Help Us Continue Our Digital Efforts
Since opening over 10 years ago, we have sought to make the museum a place where our guests could find animation, innovation, and inspiration and immerse themselves in the remarkable life story of Walt Disney—the man who raised animation to an art, tirelessly pursued innovation, and created a distinctly American legacy, transforming the entertainment world.
Over the course of our current closure, we have increased our digital presence to stay true to our mission. Your donations ensure that we can continue opening our museum virtually to the world, and that future generations can continue to be inspired by Walt Disney's life and legacy.