Date
Fri, Jun 5 | 5:30pm PT
Cost
SOLD OUT | FREE | Sign-up Required
Join Muppet Designer Bonnie Erickson for behind-the-scenes stories from her work on The Muppets, including the characters Miss Piggy, Statler, Waldorf, Animal, Fozzie Bear, and The Swedish Chef.
Registration
Registration for this program will open to the public starting Monday, May 11 at 10am.
Members receive priority access for registration to these programs. A limited number of spots for each program are reserved for members only on a first-come, first-served basis. To get priority access to future programs, join as a member today.
Q&A and Requirements
Questions can be submitted during the webinar through Zoom's Q&A function. Due to anticipated demand and limited Q&A time, not all submitted questions will be answered.
All participants must sign up by noon Pacific Time on the day prior to the event. Participants must have a Zoom account to attend the workshop. A link to the workshop and instructions for joining will be sent via email prior to the event.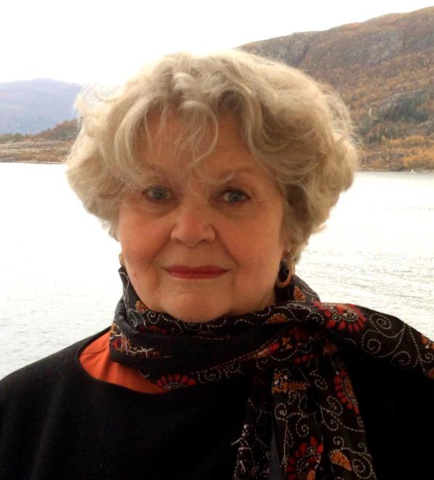 About the Speaker
Bonnie Erickson studied Art and Theatre at the University of Minnesota before moving to New York City where she attended the Art Students' League. While still a student, she produced one-of-a-kind fashion accessories and created masks and specialty costumes for the stage. During the years she worked on Broadway and off-Broadway, she continued to develop her own soft sculpture work.
Her distinctive style attracted the attention of the late Jim Henson. As design director for The Muppets, she created some of the most beloved characters on television and in film. Among the best known are the feisty Miss Piggy; the heckling old men in the balcony, Statler & Waldorf; and Zoot, the saxophonist for The Muppet Show's band, The Electric Mayhem. Following a year of television production in London, Erickson returned to New York to establish a design business with her partner, Wayde Harrison. Jim Henson became one of their first clients when he hired her for the production of the Fraggle Rock series.
Erickson's company, Harrison/Erickson Inc., has developed an international clientele for her unique and humorous characters for commercials, print advertising campaigns, and merchandising. As a creative director and product developer for Sesame Street, she oversaw a range of products from clothing to the award-winning Tickle-Me Elmo doll. She also licensed her own line of signature toys, Central Casting and Party Animals.
On stage, her work has been featured in The Warrior Ant, a multimedia production for The Next Wave Festival at the Brooklyn Academy of Music in New York, and in the nationwide Bette Midler Millennium Tour. Examples of her puppet work, toys and mascots can be found in the Center for Puppetry Arts, The Strong National Museum of Play (where she serves on the board), and the Smithsonian's National Museum of American History.
Erickson is a trustee and has served as President and Executive Director for The Jim Henson Legacy, a foundation dedicated to preserving and perpetuating Jim Henson's contributions to the worlds of puppetry, television, motion pictures, special effects, and media technology.
Help Us Continue Our Digital Efforts
Since opening over 10 years ago, we have sought to make the museum a place where our guests could find animation, innovation, and inspiration and immerse themselves in the remarkable life story of Walt Disney—the man who raised animation to an art, tirelessly pursued innovation, and created a distinctly American legacy, transforming the entertainment world.
Over the course of our current closure, we have increased our digital presence to stay true to our mission. Your donations ensure that we can continue opening our museum virtually to the world, and that future generations can continue to be inspired by Walt Disney's life and legacy.