Date
Fri, May 8 | 5:30pm PT
Cost
SOLD OUT
FREE | Sign-up Required
Join Academy Award®-nominated Producer Jinko Gotoh as she shares behind-the-scenes stories from more than 25 years in the animation industry, including screen credits on Disney•Pixar's Finding Nemo (2003), Paramount Pictures' The Little Prince (2015), Warner Bros. Pictures' The Lego Movie 2: The Second Part (2019), and Netflix's Klaus (2019).
Registration
Registration for this program will open to the public starting Wednesday, April 29 at 10am.
Members receive priority access for registration to these programs. A limited number of spots for each program are reserved for members only on a first-come, first-served basis. To get priority access to future programs, join as a member today.
Q&A and Requirements
Questions can be submitted during the webinar through Zoom's Q&A function. Due to anticipated demand and limited Q&A time, not all submitted questions will be answered.
All participants must sign up by noon Pacific Time on the day prior to the event. Participants must have a Zoom account to attend the workshop. A link to the workshop and instructions for joining will be sent via email prior to the event.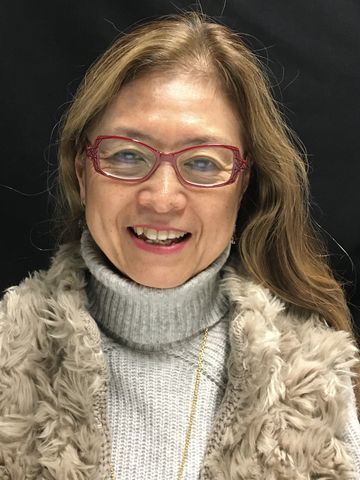 About the Speaker
Jinko Gotoh is an award-winning producer and consultant for the animation industry. Gotoh places particular emphasis on innovation in animation as a visual storytelling medium. Her strengths and passion include the nurturing of creative talent, discovering new voices, and charting new technologies and creative processes. Born in Japan, Gotoh's passion for animation sparked at an early age after two profound experiences: a viewing of Lady and the Tramp (1955), and a resounding meet with Osamu Tezuka, creator of Astro Boy.
Gotoh worked at Walt Disney Feature Animation as director of digital production, overseeing the inevitable move to CGI animation and its extensive application on such features as Fantasia 2000 (1999) and Dinosaur (2000). Since leaving Pixar in 2003, Gotoh's assignments have taken her around the globe, working for major studios and on independent films.
Gotoh is currently producing Escape from Hat for Netflix with Mark Osborne directing. Her other producing screen credits include: the Oscar®-winning Finding Nemo (2003), Oscar-nominated The Illusionist (2006), 9 (2009), The Little Prince (2015), The Lego Movie 2: The Second Part (2019), and Oscar-nominated Klaus (2019).
Gotoh serves as the vice president for Women in Animation, an advocacy organization to advance women and people of diversity in the industry, and as an EC and A2020 member of the Academy of Motion Pictures and Sciences® representing diversity. She holds a Bachelor of Science in Applied Math and MFA in Film from Columbia University. Gotoh is a published poet and rescuer of many, many dogs.
Help Us Continue Our Digital Efforts
Since opening over 10 years ago, we have sought to make the museum a place where our guests could find animation, innovation, and inspiration and immerse themselves in the remarkable life story of Walt Disney—the man who raised animation to an art, tirelessly pursued innovation, and created a distinctly American legacy, transforming the entertainment world.
Over the course of our current closure, we have increased our digital presence to stay true to our mission. Your donations ensure that we can continue opening our museum virtually to the world, and that future generations can continue to be inspired by Walt Disney's life and legacy.