Date
Wed, Jun 3 | 5:30pm PT
Cost
SOLD OUT | FREE | Sign-up Required
Join Academy Award®- and Emmy®-nominated director and producer Leslie Iwerks for behind-the-scenes stories from her documentary features The Hand Behind the Mouse: The Ub Iwerks Story (1999), The Pixar Story (2007), and Industrial Light & Magic: Creating the Impossible (2010), and her latest Disney+ documentary series, The Imagineering Story (2019).
Registration
Registration for this program will open to the public starting Friday, May 29 at 10am.
Members receive priority access for registration to these programs. A limited number of spots for each program are reserved for members only on a first-come, first-served basis. To get priority access to future programs, join as a member today.
Q&A and Requirements
Questions can be submitted during the webinar through Zoom's Q&A function. Due to anticipated demand and limited Q&A time, not all submitted questions will be answered.
All participants must sign up by noon Pacific Time on the day prior to the event. Participants must have a Zoom account to attend the workshop. A link to the workshop and instructions for joining will be sent via email prior to the event.
About the Speaker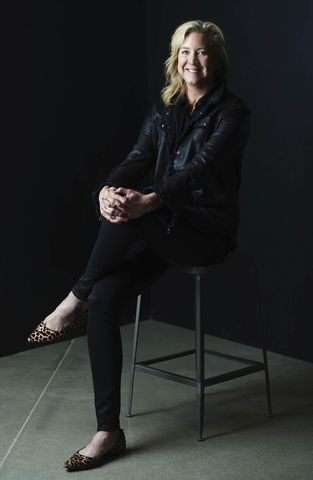 Leslie Iwerks is an Academy Award®- and Emmy®-nominated director and producer. She is a leader in making films that celebrate the genius, risks, and rewards of renowned visionaries. Her extensive body of work has garnered critical acclaim while generating meaningful philanthropic change. Leslie made her directorial debut with the theatrical documentary, The Hand Behind the Mouse: The Ub Iwerks Story (1999), for Walt Disney Pictures. It chronicles the life of her grandfather, Ub Iwerks, who was Walt Disney's first business partner. She has been a juror, panelist, and guest speaker at film festivals around the world, and a VIP guest lecturer on Princess and Disney Cruise Line ships.
Iwerks currently serves as the CEO and Creative Director for Iwerks & Co., a multimedia production company based in Santa Monica, California. Iwerks & Co. is an industry leader in documenting the human story of innovation and enterprise around the world, consistently telling compelling stories about visionary people—and entities—who have achieved the remarkable, the unbelievable, and often the unfathomable. The company is currently developing a number of narrative and documentary features, series, and short-form programming.
Iwerk's' latest six-part docuseries, The Imagineering Story, released as the inaugural docuseries on the new Disney+ streaming service in November 2019, traces the 65-year history of the artists and engineers who design and construct Disney's theme parks and attractions. Simultaneously, Iwerks released her feature documentary, League of Legends Origins, on Netflix in October 2019. The film chronicles the underground cultural phenomenon and global growth of the #1-played online video game in the world that mainstream society has never heard of—League of Legends. In addition to overseeing current films and series in production, Iwerks is writing and developing a number of scripted series, feature films, animation projects, and more.