Date
Fri, May 15 | 5:30pm PT
Cost
SOLD OUT
FREE | Sign-up Required
Be our guest and join us for Happily Ever After Hours with Disney Legend voice actress Paige O'Hara as she shares behind-the-scenes stories from her work on the Beauty and the Beast franchise.
Registration
Registration for this program will open to the public starting Monday, May 11 at 10am.
Members receive priority access for registration to these programs. A limited number of spots for each program are reserved for members only on a first-come, first-served basis. To get priority access to future programs, join as a member today.
Q&A and Requirements
Questions can be submitted during the webinar through Zoom's Q&A function. Due to anticipated demand and limited Q&A time, not all submitted questions will be answered.
All participants must sign up by noon Pacific Time on the day prior to the event. Participants must have a Zoom account to attend the workshop. A link to the workshop and instructions for joining will be sent via email prior to the event.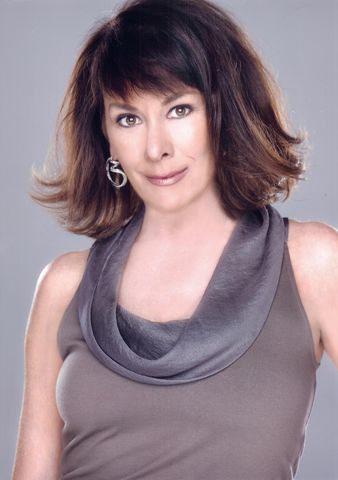 About the Speaker
Paige O'Hara is widely known as Disney's heroine, Belle, in the critically acclaimed, Oscar®-winning animated film Beauty and the Beast (1991), a Disney classic which she proudly added to a career that has spanned from Broadway to opera, concert stages and recordings. This was followed with the multimillion-selling video Beauty and the Beast: The Enchanted Christmas (1997), and a Grammy for Beauty and the Beast Children's Singalong. O'Hara recorded a music video with Richard Sherman for a newly discovered song "Never Land" that is included on the Peter Pan (1953) DVD release, and made her Disney on-screen debut in the feature film Enchanted (2007). Most recently O'Hara performed and participated in the D23 event in Anaheim where she was inducted as a Disney Legend—an honor and highlight of her 20+ year career with Disney.
Her many stage appearances include playing Ellie May Chipley in the Broadway revival of Showboat starring Donald O'Connor; as Fantine in the award-winning Les Miserables on Broadway; and as Edwin Drood in both the Broadway and national tour of The Mystery of Edwin Drood. She starred as Nellie Forbush in the Australian tour of South Pacific and reprised the role opposite Robert Goulet in the states. O'Hara has played the title role in Evita; worked opposite Jose Ferrer in Paint Your Wagon and achieved great critical acclaim in Los Angeles as murderess Winnie Ruth Judd in the drama Tiger Lady.
In concert she has appeared in stagings of Sitting Pretty, The Cat and the Fiddle, Oh Boy, and Lady! Lady!—all at Carnegie Hall as well as One Touch of Venus at Town Hall. She has toured Japan as a Special Guest Star with the Hollywood Bowl Orchestra, and was the Special Guest Star/Host in The Great Radio City Music Hall Spectacular starring the legendary Rockettes at the Flamingo Hilton. As a concert soloist, O'Hara has guest-starred at the Hollywood Bowl, the Boston Pops, and the Turin Opera House in Turin, Italy, as well as making many appearances with various symphonies across the US. O'Hara completed a highly successful, sold-out 20 city tour of Japan as a Special Guest Star with the Tokyo Philharmonic, and appeared as the Special Guest of Robert Goulet in his concert evening, which played at the Venetian.
She has starred in England as Venus in the BBC's recorded broadcast of the live presentation of Kurt Weill's One Touch of Venus and is featured prominently on the recording of Mack and Mabel in Concert, also recorded live in London with an all-star cast including Tommy Tune, Georgia Brown, and George Hearn. Her recordings of Jerome Kern's Sitting Pretty, and a new and complete version of South Pacific were released on the New World label. O'Hara's many recordings include Wish Upon A Star featuring O'Hara singing the title song "Beauty and the Beast"; Loving You: The Songs of Jerry Herman that features such classic Herman tunes as "La Cage Aux Folles" and "It Only Takes a Moment" from Hello Dolly. Two other recordings, Showboat and Of Thee I Sing, were nominated for a Grammy in the Best Show Album category.
Having painted all her life as a hobby, O'Hara is very excited to explore a new relationship with Disney—as an artist! She has recently signed with Disney Fine Art – Collector's Editions to paint a series of original pieces reflecting some of her favorite moments from Beauty and the Beast. Loosely titled Belles by Belle, the series tries to capture some of the magic of original film. Her artwork is on display at the Magical Memories Gallery in the Forum Shops at Caesars Palace in Las Vegas.
Help Us Continue Our Digital Efforts
Since opening over 10 years ago, we have sought to make the museum a place where our guests could find animation, innovation, and inspiration and immerse themselves in the remarkable life story of Walt Disney—the man who raised animation to an art, tirelessly pursued innovation, and created a distinctly American legacy, transforming the entertainment world.
Over the course of our current closure, we have increased our digital presence to stay true to our mission. Your donations ensure that we can continue opening our museum virtually to the world, and that future generations can continue to be inspired by Walt Disney's life and legacy.