Date
Wed, Apr 15 | 5:30pm
Cost
SOLD OUT
FREE | Sign-up Required
In keeping with our mission, The Walt Disney Family Museum is finding new and unique ways to connect to our audience virtually. We are thrilled to announce our new Happily Ever After Hours virtual series with Disney luminaries, including animators, artists, directors, and Imagineers, who will discuss their careers and connections to Walt's story. Hosted via Zoom webinar, audience members will have the opportunity to submit questions to our special guests in advance and watch them answered live. Grab a refreshment and hear from some of your favorite Disney personalities from the comfort of your home.
The Walt Disney Family Museum is excited to invite you to join Imagineer and Disney Legend Bob Gurr for the museum's first virtual Happily Ever After Hours. From the comfort of your home, join Gurr for stories about his love of trains, his work at the Disney Parks, and his memories of Walt Disney. Attendees are invited to submit questions in advance to be asked during the Q&A.
Due to anticipated demand and limited Q&A time, not all submitted questions will be answered. All participants must sign up by noon Pacific Time on the day prior to the event. Participants must have a Zoom account to attend the workshop. A link to the workshop and instructions for joining will be sent before the event.
Registration
Registration for this program will open to the public starting Monday, April 13 at 10am through this event page.
Members receive priority access for registration to special programs. A limited number of spots in the for each program are reserved for members only on a first-come, first-served basis. To get priority access to future programs, join as a member today.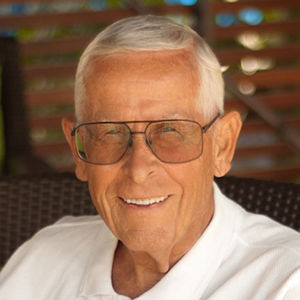 About the Speaker
Bob Gurr was hired by Walt Disney in 1954, just ahead of the opening of Disneyland. With a background in car design, Gurr is most famous for designing many of the early ride vehicles of Disneyland, including Autopia cars, Matterhorn Bobsleds, and Haunted Mansion Doom Buggies. His fascinating career reaches beyond Disneyland to rock concerts, Las Vegas, the Olympics, and more.
Help Us Continue Our Digital Efforts
Since opening over 10 years ago, we have sought to make the museum a place where our guests could find animation, innovation, and inspiration and immerse themselves in the remarkable life story of Walt Disney—the man who raised animation to an art, tirelessly pursued innovation, and created a distinctly American legacy, transforming the entertainment world.
Over the course of our current closure, we have increased our digital presence to stay true to our mission. Your donations ensure that we can continue opening our museum virtually to the world, and that future generations can continue to be inspired by Walt Disney's life and legacy.