Date
Wed, Jun 24 | 5:30pm PT
Cost
SOLD OUT
FREE | Sign-up Required
Join Disney Legend actress Jodi Benson, the voice behind Ariel in the Academy Award®-winning The Little Mermaid (1989), for behind-the-scenes stories from her illustrious film, television, and stage career.
Registration
Registration for this program will open to the public starting Friday, June 12 at noon.
Members receive priority access for registration to these programs. A limited number of spots for each program are reserved for members only on a first-come, first-served basis. To get priority access to future programs, join as a member today.
Q&A and Requirements
Questions can be submitted during the webinar through Zoom's Q&A function. Due to anticipated demand and limited Q&A time, not all submitted questions will be answered.
All participants must sign up by noon Pacific Time on the day prior to the event. Participants must have a Zoom account to attend the workshop. A link to the workshop and instructions for joining will be sent via email prior to the event.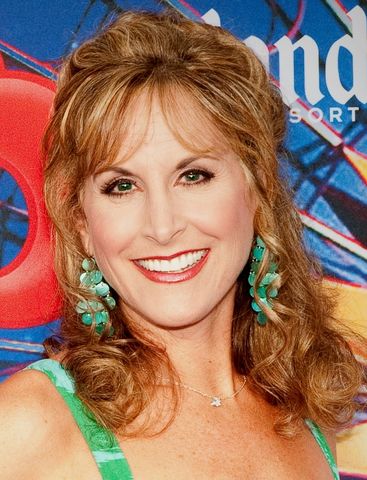 About the Speaker
Jodi Benson was blessed and honored to be inducted as a Disney Legend after serving The Walt Disney Company for the past 33 amazing years. Benson has received worldwide recognition and critical acclaim as the beloved singing and speaking voice of Ariel in the Academy Award®-winning Walt Disney animated feature, The Little Mermaid (1989), as well as the bubbly voice of Tour Guide Barbie in Disney•Pixar's Toy Story 2 (1999) and Toy Story 3 (2010). She also gave life to the spirited Weebo in Disney's live-action Flubber (1997) opposite Robin Williams. Benson returned as Ariel in Walt Disney Pictures' The Little Mermaid II: Return to The Sea (2000), and The Little Mermaid III: Ariel's Beginning (2008); Disney Television Animation's The Little Mermaid; and with all of the Disney Princesses for the first time in Wreck-it Ralph 2: Ralph Breaks the Internet (2018).
Benson's other animated film credits include voicing the title role of Thumbelina in Don Bluth's Thumbelina (1994); Disney's Lady and The Tramp II: Scamp's Adventure (2001) and 101 Dalmatians II: Patch's London Adventure (2008); DreamWorks' Joseph: King of Dreams (2000); and Universal Studios' Balto II: Wolf Quest (2002) and Balto III: Wings of Change. She also made a cameo appearance as Sam, Patrick Dempsey's assistant, in Disney's Enchanted (2007). Jodi was honored to introduce the recent 30th Anniversary celebration The Little Mermaid Live ABC television event.
Her animated television series credits include Disney Junior's Sofia The First, Walt Disney Television Animation's Pepper Ann and Hercules; Hanna-Barbera's The Pirates of Dark Water; Mike Young Productions' P.J. Sparkles; Barbie; Warner Bros.' Batman Beyond; Cartoon Network's The Grim Adventures of Billy and Mandy and Camp Lazlo; Nickelodeon's The Wild Thornberrys; and many others.
Benson received a Tony Award® and a Helen Hayes Award® nomination for Best Actress in a Musical for creating the starring role of Polly Baker in the Tony Award-winning musical Crazy for You. Other Broadway credits include creating the role of Doria Hudson in the Howard Ashman and Marvin Hamlisch musical Smile, Welcome to The Club, and Marilyn: An American Fable. Internationally, Benson has had the honor of sharing the stage with her husband Ray Benson in the European Premiere of Gershwin's My One and Only. On the concert stage, Benson starred in the World Premiere of The Little Mermaid Live in Concert to Film, tributes to Rogers and Hammerstein and Gershwin Brothers, and Walt Disney: 75 Years of Music at The Hollywood Bowl. Benson fulfilled her childhood dream by singing at Carnegie Hall with the illustrious New York Pops under the direction of Steven Reineke. Benson is honored to be the resident guest soloist for The Walt Disney Company/Disney Cruise Line, an ambassador for Walt Disney Animation Studios, an annual narrator of the Candelight Processional at Walt Disney World, and a member of the Disney family for all these wonderful years.
Help Us Continue Our Digital Efforts
Since opening over 10 years ago, we have sought to make the museum a place where our guests could find animation, innovation, and inspiration and immerse themselves in the remarkable life story of Walt Disney—the man who raised animation to an art, tirelessly pursued innovation, and created a distinctly American legacy, transforming the entertainment world.
Over the course of our current closure, we have increased our digital presence to stay true to our mission. Your donations ensure that we can continue opening our museum virtually to the world, and that future generations can continue to be inspired by Walt Disney's life and legacy.