Date
Wed, Sep 23 | 5:30pm PT
Cost
FREE | Sign-up Required
Join Academy Award®–nominated filmmakers Ron Clements and John Musker for behind-the-scenes stories from their work at Walt Disney Animation Studios on The Great Mouse Detective (1986), The Little Mermaid (1989), Aladdin (1992), Hercules (1997), Treasure Planet (2002), The Princess and the Frog (2009), and Moana (2016).
Registration
Registration for this program will open to the public starting Friday, August 28 at noon.
Members receive priority access for registration to these programs. A limited number of spots for each program are reserved for members only on a first-come, first-served basis. To get priority access to future programs, join as a member today.
Q&A and Requirements
Questions can be submitted during the webinar through Zoom's Q&A function. Due to anticipated demand and limited Q&A time, not all submitted questions will be answered.
All participants must sign up by noon Pacific Time on the day prior to the event. Participants must have a Zoom account to attend the workshop. A link to the workshop and instructions for joining will be sent via email prior to the event.
About the Speakers
Ron Clements
Ron Clements is a renowned director, storyteller, and filmmaker best known for his work Walt Disney Animation Studios with his longtime collaborator, John Musker. Alongside Musker, Clements has written and directed iconic feature films that have become part of Disney's legacy, including beloved classics like The Little Mermaid (1989) and Aladdin (1992), as well as Disney's 2009 return to hand-drawn animation, The Princess and the Frog.
Clements teamed up with Musker again, this time venturing to ancient Oceania for an epic adventure about an aspiring wayfinder, on the Academy Award®-nominated Moana (2016). Born and raised in Sioux City, Iowa, Clements traces his interest in animation to his first viewing of Pinocchio (1940) at age 9. After graduating from high school, Clements came to California to try his luck at animation. Because there were no openings at Disney, he worked for several months at Hanna-Barbera while studying life drawing in the evening at Art Center. With persistence and determination, Clements was finally accepted into Disney's Talent Development Program, a training ground for young animators.
After successfully completing the training program, Clements served a two-year apprenticeship under Disney Legend Frank Thomas. He quickly progressed through the ranks from in-betweener to assistant animator-story artist. His credits include Winnie the Pooh and Tigger Too (1974), The Rescuers (1977), Pete's Dragon (1977), The Fox and the Hound (1981), and The Black Cauldron (1985). Clements made his writing-directing debut with Musker on the 1986 feature The Great Mouse Detective (1986). Their credits also include 1997's epic comedy Hercules and the intergalactic adventure Treasure Planet (2002).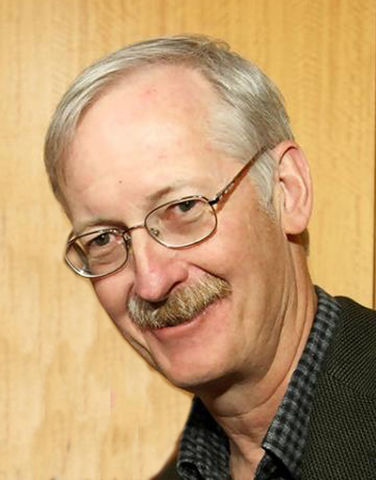 John Musker
John Musker is a 40-year veteran of Walt Disney Animation Studios where he was an animator, storyboard artist, writer, director, and producer. He studied for two years at CalArts as part of the new Character Animation Program in the mid-seventies, where he learned from Disney and Chouinard veterans like Elmer Plummer, Bill Moore, and Ken O'Connor. He also studied alongside classmates who would become distinguished directors such as Brad Bird, Chris Buck, Tim Burton, John Lasseter, and Henry Selick.
While at Disney, he was mentored by Eric Larson, the veteran animator and one of Disney's fabled "Nine Old Men." Musker became an animator on The Fox and the Hound (1981), and later joined Ron Clements to direct The Great Mouse Detective (1986) alongside Disney veterans Burny Mattinson and Dave Michener. Clements and Musker paired up to write and direct The Little Mermaid (1989), which Musker co-produced with famed lyricist Howard Ashman. Clements and Musker also wrote and directed several subsequent animated features including Aladdin (1992), Hercules (1997), Treasure Planet (2002), and The Princess and the Frog (2009). Musker's most recent project was Moana (2016) which he once again directed with Ron Clements, along with co-directors Don Hall and Chris Williams.
Musker retired from Walt Disney Feature Animation in the spring of 2018. Musker resides in La Cañada, California, with his wife Gale, a former story/research librarian at Disney.
Help Us Continue Our Digital Efforts
Since opening over 10 years ago, we have sought to make the museum a place where our guests could find animation, innovation, and inspiration and immerse themselves in the remarkable life story of Walt Disney—the man who raised animation to an art, tirelessly pursued innovation, and created a distinctly American legacy, transforming the entertainment world.
Over the course of our current closure, we have increased our digital presence to stay true to our mission. Your donations ensure that we can continue opening our museum virtually to the world, and that future generations can continue to be inspired by Walt Disney's life and legacy.