Date
In-Person: Sat, Aug 14 | 1pm PT
Virtual Replay: Sat, Aug 21 at 10am PT–
Sun, Aug 22 at midnight PT
Cost
In-Person: $25 members | $15 student and youth members
$40 non-members | $30 student and youth non-members
Virtual Replay: $5 members | $8 non-members
Join Archivist Madlyn Moskowitz, guardian and steward of Lucasfilm's collection of screen-used Star Wars props, costumes, and related ephemera, for a special presentation about her duties and responsibilities ranging from cleaning, storage, and transportation to consultation for replica makers and costume designers.
Please note: Immediately following the program, the speaker will remain in the theater for a socially-distanced autograph session, available only to in-person program ticket holders.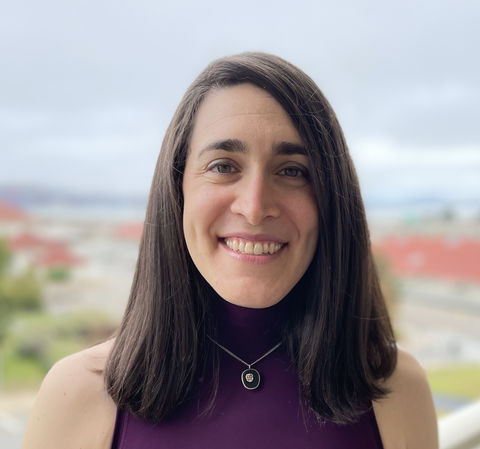 About the Speaker
Madlyn Moskowitz has spent the past five years as the Collections & Exhibitions Archivist for Lucasfilm Ltd., caring for props, costumes, creatures, and droids from recent Lucasfilm projects for The Walt Disney Studios (including films and streaming shows). Along with collection care and processing, she prepares and oversees objects for display at red carpet premieres, live events, theatrical installations, and Disney Parks exhibitions. She also facilitates the reference use of production objects for teams throughout The Walt Disney Company, and contributes historical research to online content and print publications.
Her previous roles included exhibition preparation and collection work at the Lucas Museum of Narrative Art, and catalog and collection processing for the Lucasfilm Film Archives. Prior to her time spent in a galaxy far, far away, Moskowitz interned in The Jim Henson Company Archives, where she accessioned collection documents, digitized original artwork, and assisted with research queries. She formerly taught United States history, Government, and Economics to high school students in Brooklyn, NY. Moskowitz earned her BA in American Culture and History from the University of Michigan, Master's in Library and Information Science from Long Island University, and MA in American Studies from New York University.
Welcome Back to In-Person Programs
We are thrilled to welcome you back to in-person programming at The Walt Disney Family Museum! To provide a safe and comfortable space for all visitors, we continue to require guests and staff to wear masks—regardless of vaccination status—while in all museum spaces.
The following event will be hosted at a reduced capacity to allow for appropriate social distance between parties. Upon arrival, all ticketholders will be asked for either proof of vaccination or a negative COVID test in the 48 hours prior to the event—photos of vaccine card or COVID test results are acceptable. All guests are required to wear a mask that covers their nose and mouth for the duration of the event. A socially-distanced autograph session with the speaker will be held following the event.
This event will also be available as a virtual replay recording, requiring a separate ticket to view. The replay will be broadcast starting at 10am PT on Saturday, August 21, and will be available until midnight PT on Sunday, August 22. For questions about the program, please contact the Public Programs team at publicprograms@wdfmuseum.org.
On-Sale Information
In-person and virtual tickets for Preserving Lucasfilm's Collection with Archivist Madlyn Moskowitz will be available as follows:
Walt's Circle Donors: Purchase tickets beginning Monday, August 2 at noon by emailing membership@wdfmuseum.org
Supporter and Friend-level members: Purchase tickets beginning Tuesday, August 3 at noon by emailing membership@wdfmuseum.org
All member levels: Purchase tickets online beginning Wednesday, August 4 at noon
Public (non-members): Remaining tickets available online beginning Thursday, August 5 at noon