Date
Wed, Aug 19 | 5:30pm PT
Cost
FREE | Sign-up Required
Join film historian and Academy Award®-, Emmy Award®-, and Peabody Award®-winning filmmaker John Canemaker for an in-depth look at the history of character animation from Winsor McCay's Gertie the Dinosaur (1914) to The Walt Disney Studios' advancements of the 1930s.
Registration
Registration for these programs will be available to the public starting Friday, July 31 at noon.
Members receive priority access for registration to these programs. A limited number of spots for each program are reserved for members only on a first-come, first-served basis. To get priority access to future programs, join as a member today.
Q&A and Requirements
Questions can be submitted during the webinar through Zoom's Q&A function. Due to anticipated demand and limited Q&A time, not all submitted questions will be answered.
All participants must sign up by noon Pacific Time on the day prior to the event. Participants must have a Zoom account to attend the workshop. A link to the workshop and instructions for joining will be sent via email prior to the event.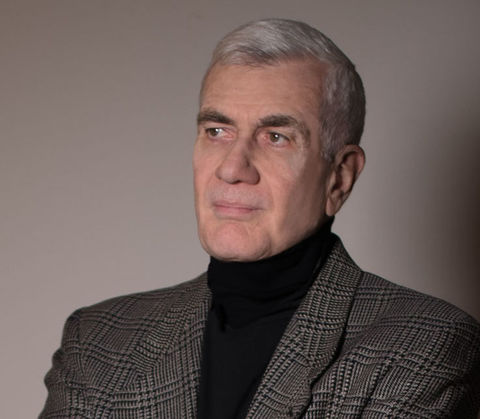 About the Speaker
John Canemaker has won an Academy Award, an Emmy, and a Peabody Award for his animation and is an internationally renowned animation historian and teacher. A key figure in American independent animation, Canemaker's work has a distinctive personal style emphasizing emotion, personality, and dynamic visual expression. His film, The Moon and the Son: An Imagined Conversation (2005), won an Oscar® for Best Animated Short and an Emmy for Outstanding Individual Achievement in a Craft: Graphic and Artistic Design. A 28-minute autobiographical essay about a troubled father-son relationship, The Moon and the Son marked a personal and professional breakthrough in animated storytelling.
Canemaker is also a noted author who has written nine books on animation, as well as numerous essays, articles, and monographs for the New York Times and the Wall Street Journal, among other publications. He has taught at several colleges and universities throughout the course of his career, including a guest residency at Yale, but he is most closely associated with New York University's Tisch School of the Arts, where he began teaching in 1980 and was one of the founders of their animation program. Canemaker is a tenured professor who became the program's Executive Director in 1988 and served as Acting Chair of the NYU Undergraduate Film and Television Department in 2001–02.
Help Us Continue Our Digital Efforts
Since opening over 10 years ago, we have sought to make the museum a place where our guests could find animation, innovation, and inspiration and immerse themselves in the remarkable life story of Walt Disney—the man who raised animation to an art, tirelessly pursued innovation, and created a distinctly American legacy, transforming the entertainment world.
Over the course of our current closure, we have increased our digital presence to stay true to our mission. Your donations ensure that we can continue opening our museum virtually to the world, and that future generations can continue to be inspired by Walt Disney's life and legacy.