Cost
$15 members
$25 non-members | $20 seniors and students (with ID)
$15 youths | FREE for children ages 5 and under, Registration Required
Join us for an in-depth discussion of the music of the Silly Symphonies—Walt Disney's groundbreaking, experimental series of short films that ran from 1929–1939—with Composer Fabrizio Mancinelli. Mancinelli will provide expert insight into how these short films' musical scores delighted audiences, advanced animated storytelling, and contributed to the popularity and success of The Walt Disney Studios.
On-Sale Information
Tickets for The Music of the Silly Symphonies with Composer Fabrizio Mancinelli will be available as follows:
Walt's Circle Donors: Purchase tickets online beginning Tuesday, July 18 at noon PST by emailing membership@wdfmuseum.org.
Friend, Founding, and Supporter-level members: Purchase tickets online beginning Wednesday, July 19 at noon PST by emailing membership@wdfmuseum.org.
All members: Purchase tickets online beginning Thursday, July 20 at noon PST via the Member Portal.
Public (non-members): Purchase tickets online beginning Friday, July 21 at noon PST.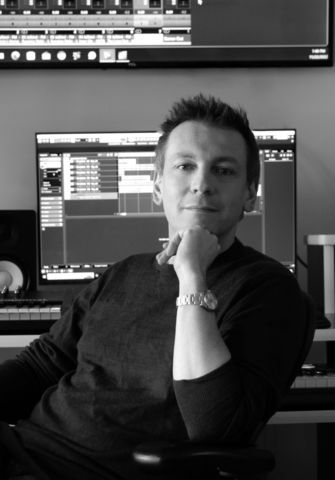 About the Speaker
Fabrizio Mancinelli is an Italian American composer, songwriter, and conductor whose passion for music and fine arts was cultivated within the medieval walls of L'Aquila, Italy, a city of narrow streets surrounded by Baroque and Renaissance churches. His impressive list of clients and collaborators includes The Walt Disney Studios, Lionsgate, Warner Bros. and NBC. Mancinelli has written the score for notable titles like Growing Up with Nine Old Men (2013), The Snow Queen 4: Mirrorlands (2018), and the feature thriller Coyote Lake (2019). He has conducted the orchestral recordings for Green Book (2018); The United States vs. Billie Holiday (2021); Space Jam 2 (2021); King Richard (2021); the upcoming musical, The Color Purple (2023); and The Haunted Mansion (2023). Certifying his incredible work, his original score for the musical Beauty (2017) received Best Original Score at the 2018 Genova Film Festival.
Most recently, Mancinelli wrote original music and lyrics for the musical feature film The Land of Dreams (2018), which features an extensive orchestral score and ten original songs (for which he provided both music and lyrics). Other recent credits include scores for the Rai Cinema thriller, The Boat (2018) and the indie comedy Jailbird (2022). Fabrizio also composed the music for "The Mouse Song," performed by Daveed Diggs and featured in the animated Green Eggs and Ham (2019), collaborating with lyricist and screenwriter Mark Rizzo. Other animated projects featuring Mancinelli's music include Disney Legend Andreas Deja's Mushka (2023), and Out of the Nest (2022). His music also accompanies the Italian fantasy feature Il Viaggio Leggendario (2023) and the documentary Food 2050 (2021), created for the Rockefeller Foundation.
Fabrizio's successes are rooted in the advice of two-time Pulitzer Prize®-winning composer, Gian Carlo Menotti, who encouraged him to enroll at the Conservatory Alfredo Casella, and his experience studying under the guidance of BAFTA®- and Academy Award®-winning composer Luis Bacalov. After studying music composition and conducting at the Conservatory Alfredo Casella, Mancinelli went on to graduate from the prestigious Scoring for Motion Pictures and Television program at the University of Southern California.
Mancinelli is a Sundance Film Music Fellow (2015) and BMI Conduction Fellow (2016). He is also the founder of Fab Music, Inc., a music sound production company based in Glendale, California. Additionally, Mancinelli is a voting Member of the Academy of Television, Arts and Sciences, the Recording Academy, and ASIFA-Hollywood. He currently resides in Los Angeles with his family