Cost
$25 members | $15 student and youth members
$40 non-members | $30 student and youth non-members
A cultural icon, Mickey Mouse's indomitable spirit and universal appeal has inspired unique fashion lines across the world for decades. In honor of his 90th birthday in 2018, many fashion companies such as Levi's, Dooney & Bourke, Vans, Ray-Ban, and Coach chose to pay tribute to the mouse who started it all by releasing lines of Mickey-inspired apparel and accessories for adults and kids alike. In this unique presentation, hear from Libby Spatz, Senior Librarian and Archivist for Disney Parks, Experiences and Products, and Tracey Panek, Levi Strauss & Co. Historian and Director of Archives, as they discuss Mickey's fashion sense, past, present, and future.
About the Speakers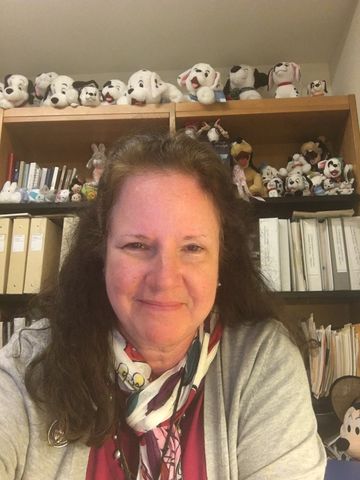 Libby Spatz
Libby Spatz began her current position in 2006 as Senior Librarian/Archivist for Disney Consumer Products (now Disney Parks, Experiences and Products), where she manages the Creative Resource Center for product development and the Consumer Products Archives facility. Spatz is currently researching the origins and impacts of fan clubs associated with The Walt Disney Company—from the founding of the theatrically-based Mickey Mouse Club in 1929 to today's D23 Fan Club—in preparation for a book on the subject, scheduled for publication by Disney Editions in 2021.
She has a B.A. from UCLA in Art History, and worked as a photo and provenance archivist for the Getty Museum in Malibu and Los Angeles from 1982 to 2002. She received her Master's in Library Science and Archival Studies at UCLA in 2005, and as she was getting her degree, she worked as an archivist at various institutions, including the Walt Disney Imagineering Research Library, the local history collections at the Anaheim, Orange, and Palos Verdes public libraries, and the archives of the American Library in Paris, France.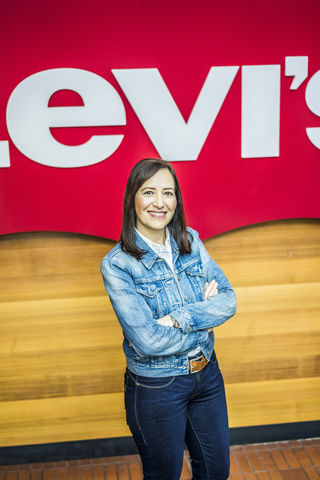 Tracey Panek
Tracey Panek is the Historian for Levi Strauss & Co. She manages the day-to-day workings of the Levi Strauss & Co. Archives as a key corporate asset, answering historical questions and assisting designers, brand managers, executives, and other employees whose work requires historical materials from the Archives. She is a regular contributor to Unzipped, the company's blog, writing about company history, vintage Levi's® garments, and Archives highlights. Panek is the media spokesperson for Levi Strauss & Co. heritage.
On-Sale Dates & Information
Tickets for Mickey in Fashion: From Red Shorts to the Runway will be available as follows:
Walt's Circle Donors: Purchase tickets beginning Monday, August 5 at noon by calling 415.345.6810 or emailing membership@wdfmuseum.org
Supporter and Friend-level members: Purchase tickets beginning Thursday, August 8 at noon by calling 415.345.6810 or emailing membership@wdfmuseum.org
All member levels: Purchase tickets online or at the Ticket Desk beginning Monday, August 12 at noon
Public (non-members): Remaining tickets available online or at the Ticket Desk beginning Thursday, August 15 at noon
To receive priority access to purchase tickets, you may upgrade your membership. Membership dues and Walt's Circle donations may be paid as monthly installments or as a one-time annual payment. For more information, please call the membership department at 415.345.6810.