Cost
$25 members
$40 adults | $35 seniors and students (with ID) | $30 youths
FREE for children ages 5 and under, Registration Required
Join us for a special presentation of I'm Hip (2023), an animated short film directed by veteran former Disney director and animator John Musker. I'm Hip tells the story of a cat who expresses his "hipness" to the world through jazz music.
On-Sale Information
Tickets for The Making of I'm Hip (2023), An Animated Short by Director John Musker will be available as follows:
Walt's Circle Donors

: Purchase tickets beginning

Tuesday, October 31 at noon

PT by emailing 

membership@wdfmuseum.org

.

Supporter and Friend-level members

: Purchase tickets beginning

Wednesday, November 1 at noon

PT by emailing 

membership@wdfmuseum.org

.

All member levels

: Purchase tickets online beginning

Thursday, November 2 at noon

PT.

Public (non-members)

: Remaining tickets available online beginning

Friday, November 3 at noon PT

.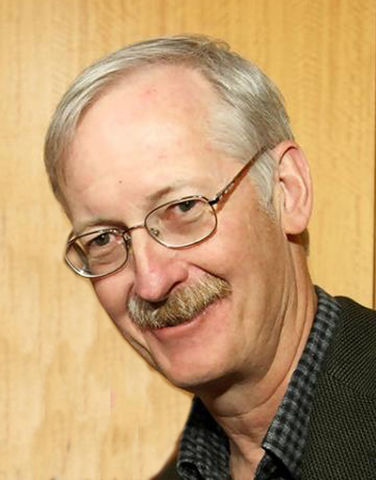 About the Speaker
John Musker is a 40-year veteran of Walt Disney Animation Studios where he was an animator, writer, director, and producer. 
Musker grew up in Chicago, Illinois, as part of a large Irish Catholic family. He followed up his English Literature studies at Northwestern University in Evanston, Illinois, with two years at CalArts as part of the new Character Animation Program in the mid-1970s, where he learned not only from Disney and Chouinard veterans like Elmer Plummer, Bill Moore, and Ken O'Connor, but also his fellow classmates there, many who have gone on to direct distinguished films—folks like Brad Bird, Henry Selick, John Lasseter, Tim Burton, and Chris Buck. At Disney he was mentored by Eric Larson, veteran animator and one of Disney's fabled "Nine Old Men," who brought Figaro the cat to life in Pinocchio (1940), among many other characters in his distinguished career. 
Musker became an animator on The Fox and the Hound (1981), and later joined Ron Clements to direct The Great Mouse Detective (1986) alongside Disney veterans Burny Mattinson and Dave Michener. Clements and Musker paired up to write and direct The Little Mermaid (1989) which he co-produced with Disney Legend Howard Ashman. Clements and Musker also wrote and directed a number of subsequent animated features including Aladdin (1992), Hercules (1997), Treasure Planet (2002), and The Princess and the Frog (2009). Musker's most recent feature project was Moana (2016) which he once again directed with Clements, along with co-directors Don Hall and Chris Williams. 
Musker retired from Walt Disney Animation Studios in the spring of 2018, and in spring of 2023 completed animating by hand his own short film, I'm Hip, which was selected to be screened at Annecy in summer 2023, one of 36 films picked from more than 3,200 submissions. 
Musker resides in La Cañada, California, with his wife Gale, a former researcher at Disney, not far from two of his grown children, his son Jackson, his daughter Julia, and her husband Michael. His son Patrick and his wife, Andrea, and their three daughters now live in Columbus, Ohio. Musker loves to visit his granddaughters Lucy, age 6, Gwen, 4, and Marigold, 2, in his role as "Boompah," and delights when they come to visit him and Gale in California.