Cost
$7 members | $12 non-members
Date
Virtual Film Screening
:
Fri, Feb 4 at 5pm PT – Sun, Feb 6 at 11:59pm PT
Virtual Q&A Session
: Sat, Feb 5 | 1pm PT
Location
Virtual Film Screening
: Vimeo
Virtual Q&A Session
: Zoom Webinar
Join us for a special screening of a new documentary, Magic in the Mountains (2021), telling the remarkable story of how Palisades Tahoe (read more about its renaming from Squaw Valley here)—a little-known ski area in California—won the bid for the 1960 Winter Olympics, and with the help of Walt Disney, forever changed how the games were presented.The documentary features never-before-seen archival footage from the 1960 Olympic Games and engaging interviews with participating athletes and attendees. Ticket includes an invitation to attend a virtual Q&A session with filmmaker David Johnson, 1960 Winter Olympian Beverly Brockway, and Disney Historian Michael Crawford.
The 1960 Winter Games introduced a number of Olympic firsts, including live broadcasts, instant replay, sponsorships, and an Olympic Village for the athletes. Notably, thanks to Walt Disney's involvement in production, the Games featured an unprecedented, soon-to-be standard level of pageantry for the opening and closing ceremonies.
Guests can stream the film for a limited time via Vimeo starting Friday, February 4 at 5pm PT. Vimeo link and password will be sent with each ticket purchase.
On-Sale Information
Tickets for Magic in the Mountains (2021) will be available online as follows:
Members: Reserve tickets online beginning Thursday, January 27 at noon.
Public (non-members): Remaining tickets available online beginning Friday, January 28 at noon.
About the Speakers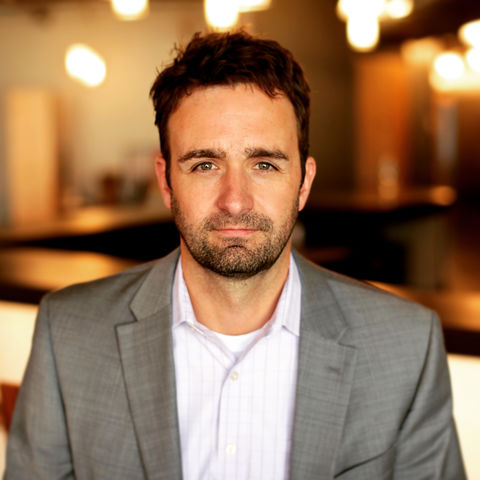 David Johnson
David Johnson, award-winning Executive Producer, launched his career producing television commercials for such brands as Wal-Mart, Nations Bank, Texaco and Goya Foods. He then transitioned to feature film production as a feature film development executive for Outlaw Productions (Sex, Lies & Videotape; Training Day) and then for Mike Binder's Sunlight Productions (Crossing the Bridge, Indian Summer) as Director of Production. At Sunlight, David worked on the films Fourplay starring Colin Firth, Mariel Hemingway, and Mike Binder, and co-produced The Search for John Gissing starring Janeane Garofalo, Mike Binder and Alan Rickman.
David then joined Coolfire Studios - quickly cultivating agency relationships to produce award-winning work for brands such as Vibram, The Hartford, Walgreens and Bacardi. Within two years, he was named President of Coolfire Studios. Leveraging the rapid success of Coolfire's original entertainment endeavors with hit shows like Welcome To Sweetie Pie's (OWN,) Fast & Loud (Discovery) Murder Unboxed (Quibi/Roku) and the Emmy-award winning docu-series Inside Pediatrics, David has strategically positioned Coolfire Studios as a leader in branded entertainment – creating authentic stories that engage audiences on a variety of platforms.
Over the past two years David has returned to his filmmaking roots to Executive Produce the feature film, The Ghost Who Walks and the documentary film Magic In The Mountains. The Ghost Who Walks launched on TVOD platforms at the end of 2019, and premiered on Netflix in the spring of 2020, where it was on the Top 10 Movies In The US List for two weeks. Magic In the Mountains premiered in December of 2021 and is currently being sold domestically and internationally. The film is available for purchase or rental at https://vimeo.com/ondemand/magicinthemountains.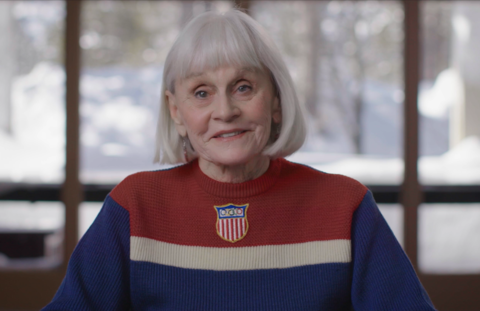 Beverly Brockway
Beverly Brockway grew up in the small mining town of Mullan, Idaho. In Mullan there were no organized sports for girls, except during PE.
With her energy and enthusiasm she found a great outlet in running and hiking the mountains in the summer, and skiing in the winter. She would routinely visit a small ski area 7 miles away with a ski school giving lifts and a lesson for $1. It operated 3-4 months a year, only on weekends.
After starting to race when she was 13, her father took her to Sun Valley for her first big race- the Western States Championships.  Coming in close to last, motivated her to find out what she could do. She kept training until she finally won it when she was 17.  This led to Junior National races and invitations to National ski camps.
Prior to the Olympics, Beverly won the Roch Cup, Snow Cup, Silver Belt, the Canadian National downhill and slalom races and 6 US National titles.
In 1960, She became one of 6 women and 8 men selected to race for the US Team in Europe and then in the Olympics.  Her best event had been downhill, but she was selected to race the Slalom and Giant Slalom. With the mindset of there are two places, first and last, she fell in both events. However, she came away with memories for a life time and friendships that remain to this day.
The 1960 Olympics were a marvel orchestrated by Walt Disney. It was the last real amateur Olympics. It was a privilege to have participated in that historic event.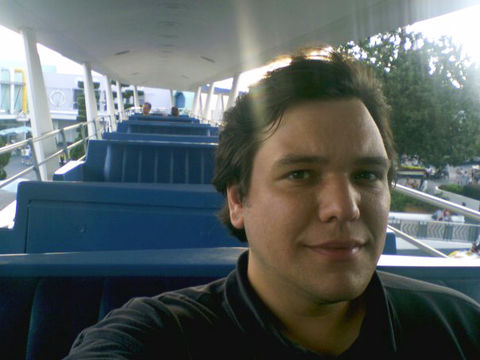 Michael Crawford
Michael Crawford is a writer and historian with a lifelong fascination with Walt Disney, his works, and his creative legacy. He first cut his teeth by authoring Progress City, U.S.A., a website devoted to uncovering the history of The Walt Disney Company as well as promoting Walt's creative ethos. Since then, he has worked with the Walt Disney Archives and contributed to a number of projects for D23: The Official Disney Fan Club, including numerous articles for D23.com and Disney twenty-three magazine. He has also provided original research, content development, and creative direction for events such as D23's Epcot 30th and 35th anniversary celebrations as well as Destination D: Attraction Rewind. Since 2015, he has resided in Florida, where he has written for Walt Disney Imagineering as well as the Disney Event Group. He is co-host of The Progress City Radio Hour, a podcast which explores Disney history while also interviewing fascinating individuals who have contributed to Walt's legacy.