Please join us for a special holiday treat—the one-and-only Santa J Claus reading "T'was the Night Before Christmas," answering your questions for Old St. Nick, and sharing his own favorite Disney memories.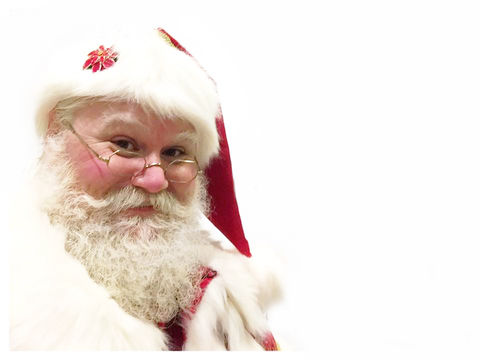 About the Speaker
Santa J Claus finds great joy and responsibility in the special work that he does, dedicating much of his time as the official Santa for the ​Children's Miracle Network ​of hospitals in San Francisco/Oakland, the ​Lucile Packard Children's Hospital​ in Palo Alto, CA, and much more! 
For close to two decades, Santa has been making extra special appearances to spread Christmas cheer throughout the world including producing an annual benefit concert featuring music and storytelling, and working with the Make-A-Wish Foundation and other child advocacy charities and organizations to bring the magic of Christmas to families in need.
In 2019, Santa decided to leave the comfort of his workshop to spread positivity and cheer through modern technology and social media. This year Santa J Claus became "the" verified Santa on the popular social platform TikTok. With over 2.4 million followers, his uplifting and positive content across multiple platforms has struck a chord with people of all ages, including ​celebrities​ and ​social influencers​ alike. Santa continues to spread the message that every child matters, belongs, and has purpose.
Santa J Claus is featured in ​Meghan Trainor's new video with JoJo Siwa released last week, called ​"I Believe in Santa",​ and has recently launched the​ ​#GotMilkCookieChallenge with "Got Milk?"