Cost
$5 members | $10 non-members
Every year since Disneyland opened, Disney Parks have been wowing guests during the holiday season with festive decorations and elaborate spectaculars. Join Graham Allan, Becky Cline, and Charlie Price, authors of the new book Holiday Magic at the Disney Parks, as they discuss the history of the holidays at the Disney Parks and how the tradition has evolved from modest beginnings to the elaborate celebration it is today.
About the Speakers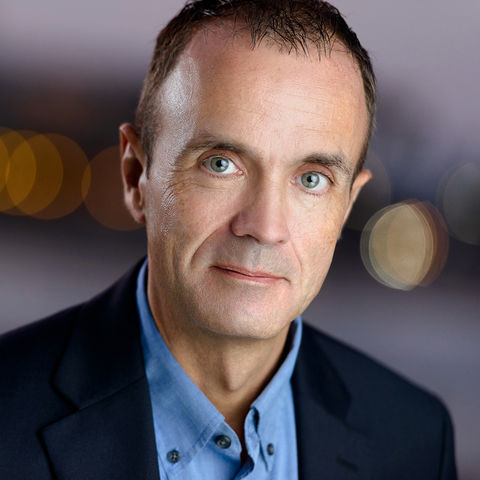 Graham Allan
Graham Allan is a leader in digital transformation for the motion picture and television businesses (and as an advocate for the care and preservation of its past), and has enjoyed many opportunities to expand the reach of Disney's amazing creative legacy. By day, he works in animation and visual effects, digital media, content operations, intellectual property technologies, and the development of new consumer experiences. After hours, he is a writer for Disney twenty-three magazine and the D23 website, as well as a speaker at fan events including the D23 Expo. He has also produced numerous Disney Parks and Resorts scavenger hunts and trivia challenges—both for Cast Members and fans. Through a keen thirst for travel and photography, Graham has notched up more than two and half million miles in the air to explore some of the world's greatest natural beauty, rarest wildlife, and most vibrant cities—a passion which came in very handy in the epic quest to capture all of Disney's holiday magic around the world.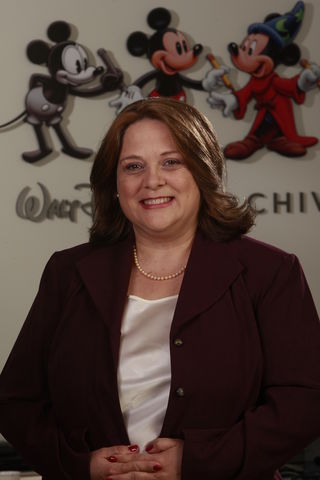 Becky Cline
Becky Cline joined The Walt Disney Company in 1989, and became a member of the staff of the Walt Disney Archives in 1993. Today, as Director of the Archives, Cline is charged with collecting and preserving all aspects of Disney history and making the material available to researchers from all areas of The Walt Disney Company. Her many responsibilities include maintaining and conserving the Archives' collections of historical documents, artwork, character merchandise, costumes, props, and memorabilia.  In the years since the Archives was established at The Walt Disney Studios in Burbank, California, it has grown from a one-person department to its current staff of 30, and has come to be recognized as a model among corporate archives in the country. In her position with the Archives, Cline has also enjoyed participating in the research and development of many new and exciting programs and fan-based initiatives for The Walt Disney Company, including the development and operations teams for D23: The Official Disney Fan Club.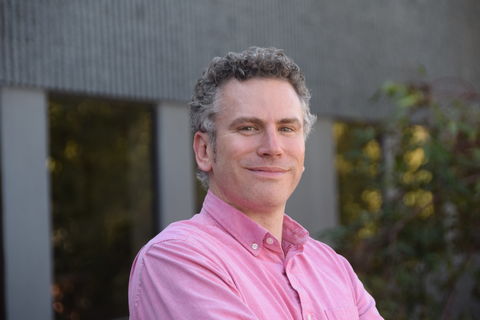 Charlie Price
Charlie Price has a deep affinity for Disneyland, having visited the Parks frequently since childhood. During his tenure at The Walt Disney Company, he has worked at Disneyland and within the Disney Consumer Products and Disney Television Animation divisions. Price's curiosity and passion has translated into co-writing Holiday Magic at the Disney Parks (published by Disney Editions), magazine comics for Disney Publishing Worldwide, and an online article for D23.com. In his spare time, he loves exploring new places, photography, sports, yoga, and swimming.
Help Us Continue Our Digital Efforts
Since opening over 10 years ago, we have sought to make the museum a place where our guests could find animation, innovation, and inspiration and immerse themselves in the remarkable life story of Walt Disney—the man who raised animation to an art, tirelessly pursued innovation, and created a distinctly American legacy, transforming the entertainment world.
Over the course of our current closure, we have increased our digital presence to stay true to our mission. Your donations ensure that we can continue opening our museum virtually to the world, and that future generations can continue to be inspired by Walt Disney's life and legacy.
On-Sale Information
Tickets for Holiday Magic at the Disney Parks with Authors Graham Allan, Becky Cline, and Charlie Price are available as follows:
Walt's Circle Donors: Purchase tickets beginning Monday, September 7 at noon by calling 415.345.6810 or emailing membership@wdfmuseum.org
Supporter and Friend-level members: Purchase tickets beginning Wednesday, September 9 at noon by calling 415.345.6810 or emailing membership@wdfmuseum.org
All member levels: Purchase tickets online beginning Friday, September 11 at noon
Public (non-members): Remaining tickets available online beginning Monday, September 14 at noon
To receive priority access to purchase tickets, you may upgrade your membership. Membership dues and Walt's Circle donations may be paid as monthly installments or as a one-time annual payment. For more information, please email membership@wdfmuseum.org or call the Membership Department at 415.345.6810.