Cost
FREE | Registration Required
Date
Wed, Jun 29 | 5:30pm PT
Presented in honor of Pride Month 2022, join television showrunner Shadi Petosky as she discusses her career in Hollywood as an writer and television producer, including the creation of her Emmy®-winning show Danger & Eggs, pioneering positive LGBTQ+ representation in children's media.
Q&A and Requirements
Questions can be submitted during the webinar through Zoom's Q&A function. Due to anticipated demand and limited Q&A time, not all submitted questions will be answered.
All participants must sign up by 5pm PT on Tuesday, June 28. Participants must have a Zoom account to attend the webinar. A link to the webinar and instructions for joining will be sent via email prior to the event.
On-Sale Information
Tickets for Happily Ever After Hours with Television Showrunner Shadi Petosky will be available as follows:
All member levels: Reserve tickets online beginning Thursday, June 16 at noon
Public (non-members): Remaining tickets available online beginning Friday, June 17 at noon
To receive priority access to purchase tickets, you may upgrade your membership. Membership dues and Walt's Circle donations may be paid as monthly installments or as a one-time annual payment. For more information, please email the Membership Department at membership@wdfmuseum.org.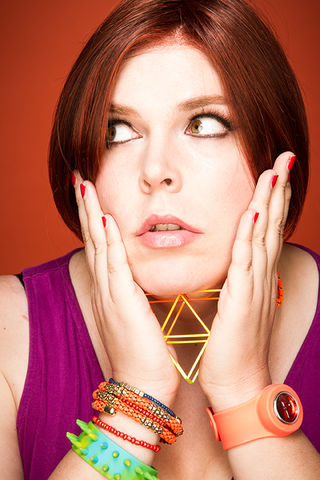 About the Speaker
Shadi Petosky (she/they) is an Emmy® and Wendy's Employee of the Month-winning television showrunner and multi-hyphenate unicorn. She specializes in comedy and genre.
The moment they let openly trans people write TV—she created and showran the Emmy-winning Danger & Eggs for Prime Video, and executive produced Twelve Forever for Netflix. She most recently directed the live-action comedy pilot Let's Go Atsuko! for Quibi and is developing her live-action show Pretty Cursed at Showtime with Lilly Wachowski executive producing/directing. Petosky is also developing Somewhere I Am with Tom Lynch for HBO Max and adapting the YA Sci-Fi novel ITS THE END OF THE WORLD AS WE KNOW IT for Alloy/Warner/Spotify.
She is also a writer on the highly anticipated graphic novel adaptation The Sandman for Warner/Netflix.
She was Animation Supervisor (Non-DGA Director) on all 72 episodes of the BAFTA Award®-winning hit show Yo Gabba Gabba! She directed segments for The Aquabats Super Show, MAD, and Parks & Recreation. She won a Webby Award for producing and creative directing YoGabbaGabba.com.
She lives in Los Angeles with a bunch of costumes, collections, antique furniture, and pets. She's obsessed with mental health, queer history, spaceships, and sea witches.