Date
Fri, Jun 18 | 5:30pm PT
Cost
FREE | Sign-up Required
Join Kate MacMurray, daughter of beloved Disney Legend and actor Fred MacMurray, for a special Fathers' Day edition of Happily Ever After Hours as she discusses her father's close friendship with Walt Disney, her childhood memories of Walt, and her experience growing up with a father who played the quintessential American dad in many prominent acting roles.
Registration
Registration for this program will open to the public starting Wednesday, June 9 at noon.
Members receive priority access for registration to these programs. A limited number of spots for each program are reserved for members only on a first-come, first-served basis. To get priority access to future programs, join as a member today.
Q&A and Requirements
Questions can be submitted during the webinar through Zoom's Q&A function. Due to anticipated demand and limited Q&A time, not all submitted questions will be answered.
All participants must sign up by noon Pacific Time on the day prior to the event. Participants must have a Zoom account to attend the workshop. A link to the webinar and instructions for joining will be sent via email prior to the event.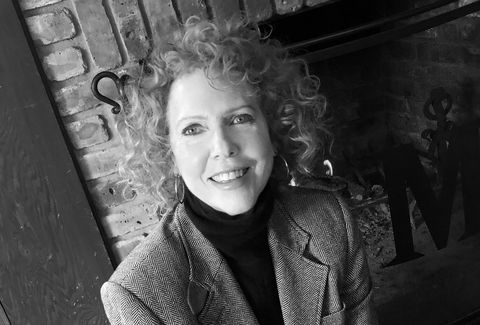 About the Speaker
Kate MacMurray was raised in Sonoma County and Los Angeles. Encouraged by her parents, actors Fred MacMurray and June Haver of Hollywood's Golden Age, she showed an early interest in film production and a love for cinematic storytelling, leading to an MA from USC in Cinema-Television and an MFA in Creative Writing and Writing for the Performing Arts from UCR Palm Desert. MacMurray has performed in films and assisted in their production as a passionate student of filmmaking and writing. She has written numerous scripts and is currently writing a collection of fictional short stories. She lives in the Russian River Valley of Sonoma County, California, where she is actively engaged in Sonoma's thriving wine community and several local charities. She is the spokesperson for MacMurray Estate Vineyards.
Help Us Continue Our Virtual Efforts
Since opening over 10 years ago, we have sought to make the museum a place where our guests could find animation, innovation, and inspiration and immerse themselves in the remarkable life story of Walt Disney—the man who raised animation to an art, tirelessly pursued innovation, and created a distinctly American legacy, transforming the entertainment world.
Over the past year, we have increased our digital presence to stay true to our mission. Your donations ensure that we can continue opening our museum virtually to the world, and that future generations can continue to be inspired by Walt Disney's life and legacy.