Date
Wed, Mar 24 | 5:30pm PT
Cost
FREE | Sign-up Required
Join DreamWorks Animation Executive Producer Aliki Theofilopoulos as she shares behind-the-scenes stories from Walt Disney Animation Studios' Hercules (1997), Mulan (1998), Tarzan® (1999), Atlantis: The Lost Empire (2001), and Treasure Planet (2002), Disney Television Animation's Phineas and Ferb (2007–15) and Descendants: Wicked World (2015–17), and DreamWorks Animation's Harvey Girls Forever (2018–20) and Doug Unplugs (2020–present).
Registration
Registration for this program will open to the public starting Friday, March 19 at noon.
Members receive priority access for registration to these programs. A limited number of spots for each program are reserved for members only on a first-come, first-served basis. To get priority access to future programs, join as a member today.
Q&A and Requirements
Questions can be submitted during the webinar through Zoom's Q&A function. Due to anticipated demand and limited Q&A time, not all submitted questions will be answered.
All participants must sign up by noon Pacific Time on the day prior to the event. Participants must have a Zoom account to attend the workshop. A link to the webinar and instructions for joining will be sent via email prior to the event.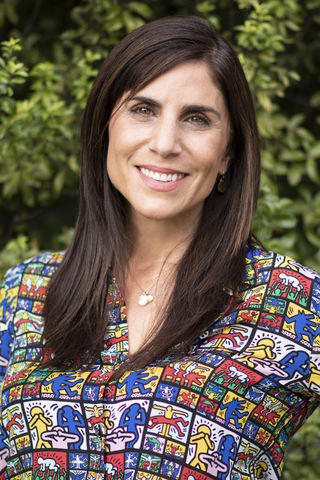 About the Speaker
Aliki Theofilopoulos' work is easily identified by her strong stories, engaging characters, dollop of heart, and unique brand of humor. After receiving a Bachelor in Fine Arts from the University of Southern California, Theofilopoulos launched her career animating on iconic Disney films including Hercules (1997) and Tarzan (1999) before moving into the world of television as a Story Artist, Writer, Director, and Executive Producer.
Disney entrusted Theofilopoulos to transition its Descendants characters into animation as an Executive Producer and Director on the hit series Descendants: Wicked World (2015–17). She also spent several years working at Disney Television as a Story Artist, Emmy®-nominated Writer, and Emmy-nominated Songwriter on the highly-acclaimed show, Phineas and Ferb (2007–15). Theofilopoulos received an Annie© nomination for her work on the first Minnie Mouse-driven short on Disney's prestigious Mickey Mouse (2013–19). She received a second Annecy nomination for directing the short film Doctor Lollipop (2013) for Frederator. 
Most recently, Theofilopoulos has been working at DreamWorks Animation as an Executive Producer on the new Doug Unplugs (2020–present) series for Apple TV+ after previously serving as the Supervising Producer on Harvey Girls Forever (2018–20). She currently has two original series in development at Disney and previously developed original projects at both Disney and Amazon. Passionate about giving back, she is a member of Women in Animation, a frequent speaker at local schools and universities, and recently traveled to Greece to give a TEDx Talk. Theofilopoulos lives in Los Angeles with her husband, two children, and three step-kids—her favorite characters of them all.
Help Us Continue Our Digital Efforts
Since opening over 10 years ago, we have sought to make the museum a place where our guests could find animation, innovation, and inspiration and immerse themselves in the remarkable life story of Walt Disney—the man who raised animation to an art, tirelessly pursued innovation, and created a distinctly American legacy, transforming the entertainment world.
Over the past year, we have increased our digital presence to stay true to our mission. Your donations ensure that we can continue opening our museum virtually to the world, and that future generations can continue to be inspired by Walt Disney's life and legacy.