Date
Fri, Apr 30 | 5:30pm PT
Cost
FREE | Sign-up Required
Join Disney Legend and voice actor Bill Farmer for behind-the-scenes stories from voicing the beloved and iconic characters of Walt Disney's Goofy and Pluto.
Registration
Registration for this program will open to the public starting Wednesday, April 21 at noon.
Members receive priority access for registration to these programs. A limited number of spots for each program are reserved for members only on a first-come, first-served basis. To get priority access to future programs, join as a member today.
Q&A and Requirements
Questions can be submitted during the webinar through Zoom's Q&A function. Due to anticipated demand and limited Q&A time, not all submitted questions will be answered.
All participants must sign up by noon Pacific Time on the day prior to the event. Participants must have a Zoom account to attend the workshop. A link to the webinar and instructions for joining will be sent via email prior to the event.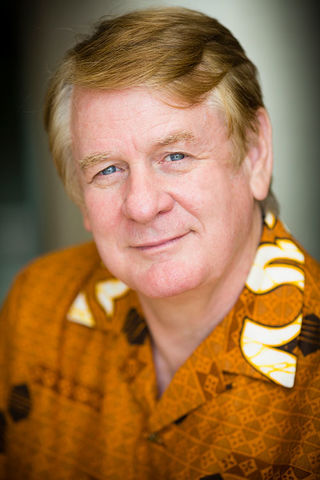 About the Speaker
For decades, audiences of all ages have enjoyed the standout work of Bill Farmer in vehicles and venues as diverse as his talents—from clubs to conventions, broadcasts to podcasts, and television screens to movie screens. What began in the standup comedy clubs of America's heartland has become one of the most colorful careers in Hollywood, with a seemingly endless list of live and recorded performances engaging fans of every demographic. While Farmer has famously performed as the official voice of Walt Disney's Goofy and Pluto since 1986, his sterling voice-acting resume includes thousands of leading and supporting roles in film, television, advertising, consumer products, and more. For his unparalleled body of animation-voice work with such leading studios as Disney, Pixar Animation Studios, Warner Brothers, Universal Pictures, and MGM, Farmer became the first voice actor to receive the prestigious Friz Freleng Lifetime Achievement Award for Excellence in Animation. Equally distinguished is the immortalizing Disney Legend Award, which Farmer received in 2009. Further adding to his many honors is an Emmy® nomination for his memorable performances in the hit animated series Mickey Mouse Clubhouse (2006–16). Never straying from his comedy roots, Farmer—and his more than 100 celebrity impressions and dialects—has continued to thrill audiences with standup routines at clubs and corporate events, and through his monthly improvisational performances with Fred Willard's sketch-comedy group, The MoHo's, at Hollywood's Second City Theater. Farmer can currently be seen on television in Disney's Amphibia (2019–present), The Wonderful World of Mickey Mouse (2020–present), and as host and executive producer on It's a Dog's Life (2020–present) on Disney+, to name a few. To help others reach their performance potential, Farmer teaches voice-acting students, produces voice-actor demos, and offers private coaching through his own production company, Toonhouse, Inc.
Help Us Continue Our Digital Efforts
Since opening over 10 years ago, we have sought to make the museum a place where our guests could find animation, innovation, and inspiration and immerse themselves in the remarkable life story of Walt Disney—the man who raised animation to an art, tirelessly pursued innovation, and created a distinctly American legacy, transforming the entertainment world.
Over the past year, we have increased our digital presence to stay true to our mission. Your donations ensure that we can continue opening our museum virtually to the world, and that future generations can continue to be inspired by Walt Disney's life and legacy.