Date
Wed, Dec 9 | 5:30pm PT
Cost
FREE | Sign-up Required
Join director, producer, and talent agent Richard Kraft for behind-the-scenes stories from his work at Kraft-Engel Management, including Tim Burton's The Nightmare Before Christmas in Concert (2015), Disney's The Little Mermaid in Concert (2016) and Beauty and the Beast in Concert (2018), Alan Menken's one-man show A Whole New World of Alan Menken, and Kraft's That's From Disneyland! 2018 pop-up exhibition and auction.
Registration
Registration for this program will open to the public starting Monday, November 9 at noon.
Members receive priority access for registration to these programs. A limited number of spots for each program are reserved for members only on a first-come, first-served basis. To get priority access to future programs, join as a member today.
Q&A and Requirements
Questions can be submitted during the webinar through Zoom's Q&A function. Due to anticipated demand and limited Q&A time, not all submitted questions will be answered.
All participants must sign up by noon Pacific Time on the day prior to the event. Participants must have a Zoom account to attend the workshop. A link to the workshop and instructions for joining will be sent via email prior to the event.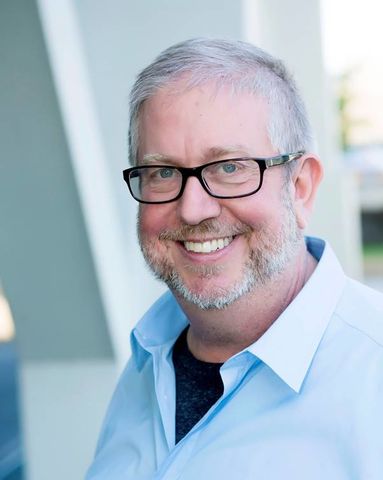 About the Speaker
Richard Kraft has directed and produced several shows at the Hollywood Bowl including Disney's The Little Mermaid in Concert starring Sara Bareilles, Rebel Wilson, Tituss Burgess, and Darren Criss in 2016 and Lea Michele, Harvey Fierstein, Cheech Marin, and Peter Gallagher in 2019; Disney's Beauty and the Beast starring Zooey Deschanel, Rebel Wilson, Taye Diggs, Kelsey Grammer, and Jane Krakowski; La La Land; and Willy Wonka and The Chocolate Factory starring John Stamos, Ingrid Michaelson, Finn Wolfhard, and "Weird Al" Yankovic. Kraft also directed Alan Menken's one-man show A Whole New World of Alan Menken, and directed and produced Evil Dead Live in Concert: A Halloween Experience. Kraft also executive-produced ABC's The Wonderful World of Disney The Little Mermaid Live! starring Auli'i Cravalho, Queen Latifah, and Shaggy. Most recently Kraft directed, wrote, and produced the online special Soundtrack of Our Lives: A Celebration for the film and television music community benefitting the MusiCares COVID–19 relief fund and featuring composers, songwriters, and celebrity guests including Sting, Elisabeth Moss, Catherine O'Hara, Zachary Levi, Patti LuPone, Reba McEntire, William Shatner, John Stamos, "Weird Al" Yankovic, Holly Hunter, Darren Criss, Richard M. Sherman, and many more.
With partner Laura Engel, Richard Kraft is the co-owner of Kraft-Engel Management specializing in representing film, theatre, television, and video game composers, songwriters, and music supervisors. Kraft-Engel clients have been nominated for 77 Academy Awards® and have won 17. Kraft and Engel produced Danny Elfman's Music From The Films of Tim Burton at Royal Albert Hall, PBS' Live From Lincoln Center – Danny Elfman's Music From the Films of Tim Burton, and Disney's Tim Burton's The Nightmare Before Christmas Live in Concert at the Hollywood Bowl starring Danny Elfman, Catherine O'Hara, Ken Page, and Paul Reubens. Additionally, they executive-produced the Danny Elfman & Tim Burton 25th Anniversary Music Box CD and DVD box set.
Prior to starting his own company in 1991, Kraft was an agent at ICM and started his career working with several of his musical heroes such as Jerry Goldsmith, Elmer Bernstein, and Henry Mancini. Kraft once ran Varese Sarabande Records where he executive-produced over 150 soundtrack albums. His award-winning feature-length documentary, Finding Kraftland (2007) played at over 75 film festivals around the world. He is also an über-Disney fan whose That's From Disneyland! pop-up exhibition and auction garnered great attention and money for charity.
Help Us Continue Our Digital Efforts
Since opening over 10 years ago, we have sought to make the museum a place where our guests could find animation, innovation, and inspiration and immerse themselves in the remarkable life story of Walt Disney—the man who raised animation to an art, tirelessly pursued innovation, and created a distinctly American legacy, transforming the entertainment world.
Over the course of our closure, we have increased our digital presence to stay true to our mission. Your donations ensure that we can continue opening our museum virtually to the world, and that future generations can continue to be inspired by Walt Disney's life and legacy.