Date
Fri, Dec 11 | 5:30pm PT
Cost
FREE | Sign-up Required
Join Broadway actor and author Alton Fitzgerald White as he shares behind-the-scenes stories from starring in the role of King Mufasa in Disney's The Lion King on Broadway and writing his book My Pride: Mastering the Challenge of Daily Performance.
Registration
Registration for this program will open to the public starting Monday, November 9 at noon.
Members receive priority access for registration to these programs. A limited number of spots for each program are reserved for members only on a first-come, first-served basis. To get priority access to future programs, join as a member today.
Q&A and Requirements
Questions can be submitted during the webinar through Zoom's Q&A function. Due to anticipated demand and limited Q&A time, not all submitted questions will be answered.
All participants must sign up by noon Pacific Time on the day prior to the event. Participants must have a Zoom account to attend the workshop. A link to the workshop and instructions for joining will be sent via email prior to the event.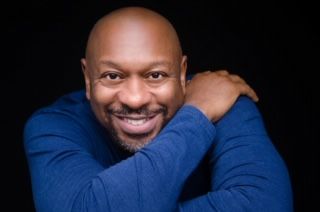 About the Speaker
After a record-breaking 4,308 performances as King Mufasa in Disney's The Lion King on Broadway, Alton Fitzgerald White added author and keynote speaker to his list of titles. His book, My Pride: Mastering the Challenge of Daily Performance, filled with secrets to fulfillment and joy in work and life, was published by Disney Editions in 2017. Other Broadway starring roles include Mister in The Color Purple, Coalhouse Walker Jr. in Ragtime, Ken in Smokey Joe's Cafe, John in Miss Saigon, and The Hawker in The Who's Tommy. White has performed concert dates all over the world. His music and autographed copies of his Disney book are available on his website at www.altonfitzgeraldwhite.com.  White has guest-starred on the hit TV series Law and Order, Bull, The Blacklist, The Good Fight, Code Black, Elementary, Mindhunter, and Madam Secretary. He has also starred on the big screen opposite Sam Elliott in The Man Who Killed Hitler and Then the Bigfoot (2018) and Nicole Kidman in The Goldfinch (2019). Follow him on his Facebook fan page, @WhiteAlton on Twitter, and @Alton2459 on Instagram.
Help Us Continue Our Digital Efforts
Since opening over 10 years ago, we have sought to make the museum a place where our guests could find animation, innovation, and inspiration and immerse themselves in the remarkable life story of Walt Disney—the man who raised animation to an art, tirelessly pursued innovation, and created a distinctly American legacy, transforming the entertainment world.
Over the course of our closure, we have increased our digital presence to stay true to our mission. Your donations ensure that we can continue opening our museum virtually to the world, and that future generations can continue to be inspired by Walt Disney's life and legacy.