Date
Wed, Feb 17 | 5:30pm PT
Cost
FREE | Sign-up Required
Join animator Ron Husband as he shares behind-the-scenes stories from Walt Disney Animation Studios' The Little Mermaid (1989), Beauty and the Beast (1991), Aladdin (1992), The Lion King (1994), Pocahontas (1995), Fantasia 2000 (1999), Atlantis: The Lost Empire (2001), and Treasure Planet (2002). 
Registration
Registration for this program will open to the public starting Wednesday, February 3 at noon.
Members receive priority access for registration to these programs. A limited number of spots for each program are reserved for members only on a first-come, first-served basis. To get priority access to future programs, join as a member today.
Q&A and Requirements
Questions can be submitted during the webinar through Zoom's Q&A function. Due to anticipated demand and limited Q&A time, not all submitted questions will be answered.
All participants must sign up by noon Pacific Time on the day prior to the event. Participants must have a Zoom account to attend the workshop. A link to the webinar and instructions for joining will be sent via email prior to the event.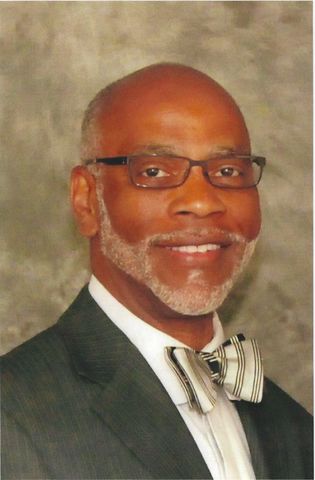 About the Speaker
Ron Husband is a retired 38-year veteran of The Walt Disney Company, serving as a character artist for the Walt Disney Consumer Products Division. Husband joined Walt Disney Feature Animation in 1975 as an animation trainee and worked for 30 years in that department. He holds the distinction of being the first African American animator and the first African American Supervising Animator for The Walt Disney Studios.
Husband has conducted workshops and lectured at Art Center in Pasadena, CA; Xavier University in New Orleans, LA; Gnomon School of Visual Arts in Hollywood, CA; Mt. San Antonio, College in Walnut, CA; Cal Arts in Valencia, CA; Sam Houston State University in Huntsville, TX; Atlanta, GA; Ontario, Canada; Edinboro University in Edinboro, PA; Art Institute of California-Inland Empire in San Bernardino, CA, and as far away as Mexico City, Mexico; Sydney, Australia; and Tokyo, Japan.
His Disney animation screen credits include The Small One (1978), The Fox and the Hound (1981), The Black Cauldron (1985), The Great Mouse Detective (1986), Oliver & Company (1988), The Little Mermaid (1989), The Rescuers Down Under (1990), Beauty and the Beast (1991), Aladdin (1992), The Lion King (1994), Pocahontas (1995), The Hunchback of Notre Dame (1996), "The Firebird Suite" and "Piano Concerto No.2, Allegro, Opus 102" segments of Fantasia 2000 (1999), Dr. Sweet in the full-length feature, Atlantis: The Lost Empire (2001); and Treasure Planet (2002).  Other screen credits include Looney Toons: Back in Action (2003), Fat Albert (2004), Pooh's Heffalump Movie (2005), and animation of the cool cat in "Opposites Attract," a Paula Abdul music video. Husband has also illustrated numerous children's books and magazines.
From 1991 to 1996, Husband was a featured speaker at the Black Filmmakers Hall of Fame in Oakland, CA. In December 2010, he was awarded a Lifetime Achievement Award by the Black Hollywood Education and Resource Center at its 17th Annual African American Film Marketplace and S.E. Manley Short Film Showcase. In April 2019, he was inducted into the College of Fine Arts Hall of Fame at the University of Nevada, Las Vegas. Husband authored a book, Quick Sketching with Ron Husband, published in 2013 by Focal Press in Burlington, MA.
Husband is married to LaVonne, his high school sweetheart of 48 years, and has three grown children and three grandchildren.
Help Us Continue Our Digital Efforts
Since opening over 10 years ago, we have sought to make the museum a place where our guests could find animation, innovation, and inspiration and immerse themselves in the remarkable life story of Walt Disney—the man who raised animation to an art, tirelessly pursued innovation, and created a distinctly American legacy, transforming the entertainment world.
Over the course of our closure, we have increased our digital presence to stay true to our mission. Your donations ensure that we can continue opening our museum virtually to the world, and that future generations can continue to be inspired by Walt Disney's life and legacy.