Date
Fri, May 1 | 5:30 pm PT
Cost
FREE | Sign-up Required
Join animator and former Nickelodeon television showrunner Butch Hartman for behind-the-scenes stories about his early projects after graduating from CalArts—An American Tail (1986) and Pocahontas (1995)—and his illustrious career at Nickelodeon creating the animated television series' The Fairly OddParents (2001–17), Danny Phantom (2004–09), T.U.F.F. Puppy (2010–15), and Bunsen Is a Beast (2017–18).
Registration
Registration for this program will open to the public starting Wednesday, April 29 at 10am.
Members receive priority access for registration to these programs. A limited number of spots for each program are reserved for members only on a first-come, first-served basis. To get priority access to future programs, join as a member today.
Q&A and Requirements
Questions can be submitted during the webinar through Zoom's Q&A function. Due to anticipated demand and limited Q&A time, not all submitted questions will be answered.
All participants must sign up by noon Pacific Time on the day prior to the event. Participants must have a Zoom account to attend the workshop. A link to the workshop and instructions for joining will be sent via email prior to the event.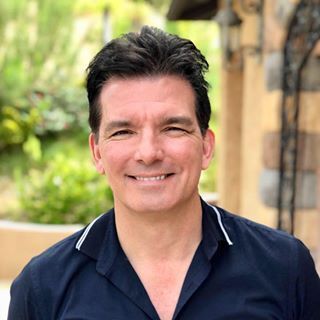 About the Speaker
Butch Hartman is an animator, writer, director and producer known for creating several successful Nickelodeon animated teleivision shows including The Fairly OddParents (2001–17), Danny Phantom (2004–09), T.U.F.F. Puppy (2010–15), and Bunsen Is a Beast (2017–18). Hartman began his animation career as an in-betweener on Don Bluth's An American Tale (1986). He later served as an artist in the Model Department at Hanna-Barbera Productions working on Cartoon Network's Dexter's Laboratory (1996–97), Johnny Bravo (1997–99), and Cow and Chicken (1997). Hartman's next venture to Nickelodeon Animation Studio led to the creation several television shorts entitled The Fairy OddParents—within the anthology cartoon series Oh Yeah! Cartoons (1998–2001). Nickelodeon later adapted The Fairy OddParents as a full-length animated series beginning in 2001. Hartman would go onto create multiple made-for-television animated and live action films based on the series. Currently, Hartman serves as the showrunner for YouTube's animated series, Hobbykids Adventures.
Help Us Continue Our Digital Efforts
Since opening over 10 years ago, we have sought to make the museum a place where our guests could find animation, innovation, and inspiration and immerse themselves in the remarkable life story of Walt Disney—the man who raised animation to an art, tirelessly pursued innovation, and created a distinctly American legacy, transforming the entertainment world.
Over the course of our current closure, we have increased our digital presence to stay true to our mission. Your donations ensure that we can continue opening our museum virtually to the world, and that future generations can continue to be inspired by Walt Disney's life and legacy.