Date
Wed, Jul 8 | 5:30pm PT
Cost
FREE | Sign-up Required
Join Animator and Story Artist Carole Holliday for behind-the-scenes stories from her work on Walt Disney Animation Studios' Oliver & Company (1988), A Goofy Movie (1995), and Tarzan® (1999), and DreamWorks Animation's The Prince of Egypt (1998).
Registration
Registration for this program will open to the public starting Tuesday, June 23 at 2pm.
Members receive priority access for registration to these programs. A limited number of spots for each program are reserved for members only on a first-come, first-served basis. To get priority access to future programs, join as a member today.
Q&A and Requirements
Questions can be submitted during the webinar through Zoom's Q&A function. Due to anticipated demand and limited Q&A time, not all submitted questions will be answered.
All participants must sign up by noon Pacific Time on the day prior to the event. Participants must have a Zoom account to attend the workshop. A link to the workshop and instructions for joining will be sent via email prior to the event.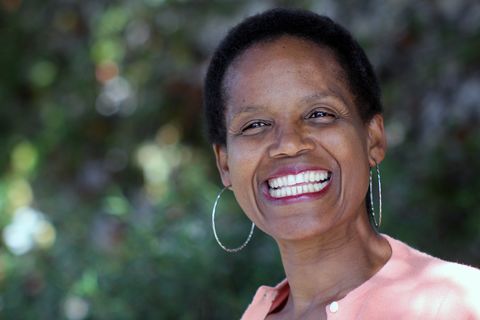 About the Speaker
Carole Holliday didn't set out to be in the cartoon biz. Originally, she wanted to sing and act, but landed in the animation industry where she became an actor with a stylus. She finds delight in tracking the character through their journey. The "why" of a hero and the story they tell is intensely interesting to her.
Holliday began her journey at Walt Disney Animation Studios as a trainee on the film Oliver and Company (1988) but eventually her love for storytelling and acting led her to become a storyboard artist. She has contributed to the story process on various projects, notably Disney's Tarzan® (1999) in addition to several Disney sequels. She worked as a character designer on several Disney TV shows,  A Goofy Movie (1995), and the Disney short film John Henry (2002). She also directed the segment "Donald's Gift" for Mickey's Twice Upon a Christmas (2004), based on her original idea. Holliday wrote and directed a short live-action film entitled Witt's Daughter (2008) which won Best Narrative Short at the 2009 GI Film Festival.
She also authored and illustrated two books—The Food Ain't the Problem and Fish Out of Water. Her most recent, Fish Out of Water, is a children's book set in Harlem in the 1940s about a young woman and her muse who helps her achieve her dream to be a jazz cornet player. The story is based on an idea she wants to do as a full-length animated feature. Both books are available on Amazon. Holliday continues to work in the animation industry as a Storyboard and Storybook Artist and looks forward to an opportunity to direct an animated project of her own.
Help Us Continue Our Digital Efforts
Since opening over 10 years ago, we have sought to make the museum a place where our guests could find animation, innovation, and inspiration and immerse themselves in the remarkable life story of Walt Disney—the man who raised animation to an art, tirelessly pursued innovation, and created a distinctly American legacy, transforming the entertainment world.
Over the course of our current closure, we have increased our digital presence to stay true to our mission. Your donations ensure that we can continue opening our museum virtually to the world, and that future generations can continue to be inspired by Walt Disney's life and legacy.