Date
Fri, May 7 | 5:30pm PT
Cost
FREE | Sign-up Required
Join Broadway and voice actress Susan Egan as she discusses her experiences as the original Belle in Broadway's Beauty and the Beast, Megara in Disney's Hercules (1997), and other impactful acting roles.
Registration
Registration for this program will open to the public starting Wednesday, April 21 at noon.
Members receive priority access for registration to these programs. A limited number of spots for each program are reserved for members only on a first-come, first-served basis. To get priority access to future programs, join as a member today.
Q&A and Requirements
Questions can be submitted during the webinar through Zoom's Q&A function. Due to anticipated demand and limited Q&A time, not all submitted questions will be answered.
All participants must sign up by noon Pacific Time on the day prior to the event. Participants must have a Zoom account to attend the workshop. A link to the webinar and instructions for joining will be sent via email prior to the event.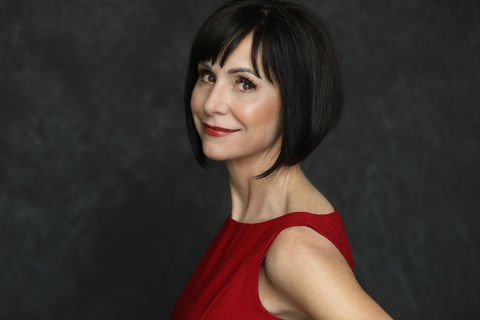 About the Speaker
Susan Egan has delivered powerful impressions in theatre, film, television, and music. She headlined on Broadway as Thoroughly Modern Millie, won critical acclaim as Sally Bowles in Cabaret, starred in Triumph of Love and State Fair, and received Tony Award® and Drama Desk® nominations for Best Actress as the original Belle in Disney's Beauty and the Beast. She's been seen on film in 13 Going on 30 (2004), Gotta Kick It Up! (2002), many award-winning indies, and voiced the animated characters: Meg in Disney's Hercules (1997), Lin in the Academy Award®-winning Spirited Away (2001), is currently Rose Quartz on Cartoon Network's Steven Universe (2014–19), and more. She spent two seasons on WB's Nikki (2000–02) and guest-starred on Modern Family, HOUSE, NUMB3RS, NYPD Blue, Arli$$, The Drew Carey Show, Party of Five, Great Performances, and others. Egan has more than 400 solo concert credits with symphonies worldwide, more than 40 recordings and 7 solo CDs, and in 2018 formed Broadway Princess Party, LLC with fellow Broadway stars Laura Osnes and Courtney Reed, and musical director Benjamin Rauhala – they are currently touring their award-winning concert to kingdoms near and far. Susan Egan is an accomplished master teacher in music performance, obsessive gardener, happy wife and mom of two. www.SusanEgan.net, @IAmSusanEgan, Facebook.com/OfficialSusanEgan.
Help Us Continue Our Digital Efforts
Since opening over 10 years ago, we have sought to make the museum a place where our guests could find animation, innovation, and inspiration and immerse themselves in the remarkable life story of Walt Disney—the man who raised animation to an art, tirelessly pursued innovation, and created a distinctly American legacy, transforming the entertainment world.
Over the past year, we have increased our digital presence to stay true to our mission. Your donations ensure that we can continue opening our museum virtually to the world, and that future generations can continue to be inspired by Walt Disney's life and legacy.