Date
Wed, Nov 11 | 5:30pm PT
Join us for Happily Ever After Hours with actor and filmmaker Robby Benson as he shares behind-the-scenes stories from his work as the voice of Beast in the Beauty and the Beast franchise.
Registration
Registration for this program will open to the public starting Monday, October 5 at noon.
Members receive priority access for registration to these programs. A limited number of spots for each program are reserved for members only on a first-come, first-served basis. To get priority access to future programs, join as a member today.
Q&A and Requirements
Questions can be submitted during the webinar through Zoom's Q&A function. Due to anticipated demand and limited Q&A time, not all submitted questions will be answered.
All participants must sign up by noon Pacific Time on the day prior to the event. Participants must have a Zoom account to attend the workshop. A link to the workshop and instructions for joining will be sent via email prior to the event.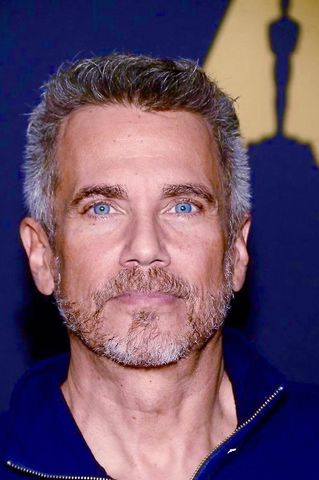 About the Speaker
Robby Benson is best known for starring in films such as Jeremy (1973), Ice Castles (1978), Death be Not Proud (1975), Ode to Billy Joe (1976), Our Town (1977), One on One (1977, for which he wrote the screenplay), The End (1978), Walk Proud (1979), The Chosen (1981), Tribute (1980), Running Brave (1983), Harry and Son (1984), and, to new generations, as the voice of Beast in Academy Award®-nominated Beauty and the Beast (1991).
He has produced and directed feature films and television series, including directing episodes of Friends, Ellen, and many top-10 shows. Benson starred on Broadway in Zelda, The Rothschilds, and the Joseph Papp production of The Pirates of Penzance, where he met and fell in love with his co-star and rock recording artist, Karla DeVito. Benson wrote the musical Open Heart published by Samuel French (2006). Open Heart was produced by and debuted at NYC's historic Cherry Lane Theater.
As an author, Benson penned best-selling novel Who Stole The Funny? (2007, published by HarperCollins), and his multimedia medical memoir I'm Not Dead… Yet! (2012), which received major kudos from Apple. As a composer, Robby has received RIAA Gold Records for songs including Karla DeVito's "We Are Not Alone" for the library dance in John Hughes's iconic film The Breakfast Club (1985), Diana Ross' Swept Away album (1984), and scores for films. Most recently, he wrote the music for his daughter Lyric Benson's cosmic-poetic album Lyric's Love Light Revolution (2012), and the score for his son Zephyr Benson's impressive feature film directing debut Straight Outta Tompkins (2015).
Benson's most valued professional accomplishment is that of college professor, teaching for more than two decades at universities around the country. As Professor of Film at NYU's famed Tisch School of the Arts in the Maurice Kanbar Institute of Film and Television, Benson received the honor of being nominated for both NYU's Distinguished Teaching Award in 2006 and the David Payne-Carter Award for Teaching Excellence in 2010.
Help Us Continue Our Digital Efforts
Since opening over 10 years ago, we have sought to make the museum a place where our guests could find animation, innovation, and inspiration and immerse themselves in the remarkable life story of Walt Disney—the man who raised animation to an art, tirelessly pursued innovation, and created a distinctly American legacy, transforming the entertainment world.
Over the course of our current closure, we have increased our digital presence to stay true to our mission. Your donations ensure that we can continue opening our museum virtually to the world, and that future generations can continue to be inspired by Walt Disney's life and legacy.