Date
Wed, Sep 2 | 5:30pm PT
Cost
FREE | Sign-up Required
Join Academy Award–nominated filmmaker and Tonko House Co-Founder Robert Kondo for behind-the-scenes stories from his work at Disney·Pixar on Ratatouille (2007), Toy Story 3 (2010), and Monsters University (2013), and co-founding Tonko House, a studio that strives to nurture growth while telling stories for the world.
Registration
Registration for this program will open to the public starting Friday, August 14 at noon.
Members receive priority access for registration to these programs. A limited number of spots for each program are reserved for members only on a first-come, first-served basis. To get priority access to future programs, join as a member today.
Q&A and Requirements
Questions can be submitted during the webinar through Zoom's Q&A function. Due to anticipated demand and limited Q&A time, not all submitted questions will be answered.
All participants must sign up by noon Pacific Time on the day prior to the event. Participants must have a Zoom account to attend the workshop. A link to the workshop and instructions for joining will be sent via email prior to the event.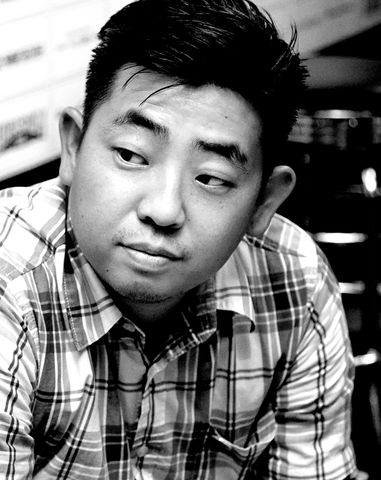 About the Speaker
Robert Kondo is co-founder and president of Tonko House, a San Francisco Bay Area-based studio focused on creating animated narrative content.  Formerly an art director at Pixar Animation Studios on films such as Ratatouille (2007) and Toy Story 3 (2010), he lends his unique design sensibilities and passion for storytelling as co-director of the Academy®-nominated short film, The Dam Keeper (2014). Originally from Southern California, Kondo graduated from the Art Center College of Design in Pasadena as an illustrator.
Help Us Continue Our Digital Efforts
Since opening over 10 years ago, we have sought to make the museum a place where our guests could find animation, innovation, and inspiration and immerse themselves in the remarkable life story of Walt Disney—the man who raised animation to an art, tirelessly pursued innovation, and created a distinctly American legacy, transforming the entertainment world.
Over the course of our current closure, we have increased our digital presence to stay true to our mission. Your donations ensure that we can continue opening our museum virtually to the world, and that future generations can continue to be inspired by Walt Disney's life and legacy.