Date
Sat, Jul 11 | 11:00am PT
Cost
FREE | Sign-up Required
Join us for a special weekend edition of Happily Ever After Hours with Academy Award®-Nominated filmmaker Sergio Pablos as he shares behind-the-scenes stories from his career in feature animation, including Hunchback of Notre Dame (1996), Hercules (1997), Tarzan® (1999), Treasure Planet (2002), Despicable Me (2010), Rio (2011), Smallfoot (2018), and Klaus (2019).
Registration
Registration for this program will open to the public starting Friday, July 3 at 10am.
Members receive priority access for registration to these programs. A limited number of spots for each program are reserved for members only on a first-come, first-served basis. To get priority access to future programs, join as a member today.
Q&A and Requirements
Questions can be submitted during the webinar through Zoom's Q&A function. Due to anticipated demand and limited Q&A time, not all submitted questions will be answered.
All participants must sign up by noon Pacific Time on the day prior to the event. Participants must have a Zoom account to attend the workshop. A link to the workshop and instructions for joining will be sent via email prior to the event.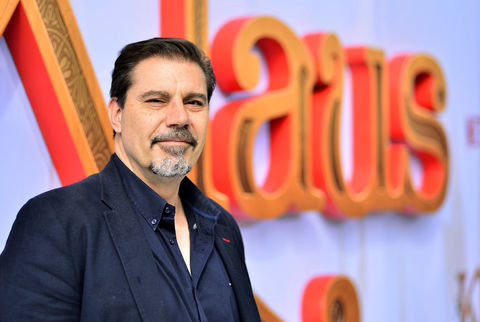 About the Speaker
Sergio Pablos was born in Barcelona, Spain, and had his start in animation at the prestigious California Institute of the Arts (1989–92). From there, he worked as an animator on several projects before being accepted at Walt Disney Feature Animation France, where he worked on The Hunchback of Notre Dame (1996) and Hercules (1997). Pablos was then promoted to Supervising Animator at Walt Disney Feature Animation in Burbank, handling the character of Tantor the elephant on Tarzan® (1999) and Dr. Doppler on Treasure Planet (2002), the latter of which garnered him a nomination for Best Character Animation at the Annie Awards®.
In 2002, Pablos relocated to Madrid, Spain, where he founded the Sergio Pablos Animation Studios. The company specializes in high-end animation and visual development service work. One of their highlights was character design on Blue Sky Studios' Rio (2011), for which Pablos also received an Annie nomination. While at the helm, Pablos developed several concepts for animated feature films, most notably the original ideas upon which Despicable Me (2010) and Smallfoot (2018) were based.
Most recently, SPA Studios produced Netflix's first original animated feature film, Klaus (2019)—written, directed, and produced by Pablos. The film presents a revolutionary technique that pushes the limitations of traditional animation to new heights, while crafting a heartwarming story that has been described as a new "Christmas classic" by audiences and critics. The film received seven Annie Awards including Best Feature, a BAFTA® for Best Animated Film, two Quirino Awards, an Academy Award® nomination for Best Animated Feature Film, and several nominations at the VES Awards, the Goya Award, and the Platino Awards.
Help Us Continue Our Digital Efforts
Since opening over 10 years ago, we have sought to make the museum a place where our guests could find animation, innovation, and inspiration and immerse themselves in the remarkable life story of Walt Disney—the man who raised animation to an art, tirelessly pursued innovation, and created a distinctly American legacy, transforming the entertainment world.
Over the course of our current closure, we have increased our digital presence to stay true to our mission. Your donations ensure that we can continue opening our museum virtually to the world, and that future generations can continue to be inspired by Walt Disney's life and legacy.