Cost
FREE | Sign-up Required
Date
Wed, Jul 29 | 5:30pm PT
Join Academy Award®-Nominated Director and Tony Award®-Nominated Writer Roger Allers for behind-the-scenes stories from his career in animation, including The Little Mermaid (1989), Beauty and the Beast (1991), The Lion King (1994), The Little Matchgirl (2006), Open Season (2006), and The Prophet (2014).
Registration
Registration for this program will open to the public starting Wednesday, July 15 at noon.
Members receive priority access for registration to these programs. A limited number of spots for each program are reserved for members only on a first-come, first-served basis. To get priority access to future programs, join as a member today.
Q&A and Requirements
Questions can be submitted during the webinar through Zoom's Q&A function. Due to anticipated demand and limited Q&A time, not all submitted questions will be answered.
All participants must sign up by noon Pacific Time on the day prior to the event. Participants must have a Zoom account to attend the workshop. A link to the workshop and instructions for joining will be sent via email prior to the event.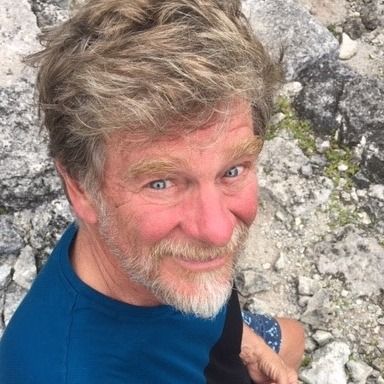 About the Speaker
Roger Allers made his directorial debut with The Lion King (1994) animated feature for Walt Disney Animation Studios. He followed that with adapting the screenplay for the Broadway musical version, earning him and co-author Irene Mecchi a Tony Award® nomination for Best Book. Allers has been instrumental in shaping the structure and dialogue for many Disney animated features since 1986, including Oliver and Company (1988), The Little Mermaid (1989), The Rescuers Down Under (1990), Beauty & the Beast (1991), Aladdin (1992), and the first movie to feature computer animation, Tron (1982). He directed the Academy Award®-nominated short The Little Matchgirl (2006) for Disney and co-directed the animated feature Open Season (2006) for Sony Studios. Prior to working with Disney, he created animation for children's programs and features for studios in Boston, Toronto, and Tokyo. In 2015, Allers wrote and directed the animated adaptation of Kahlil Gibran's The Prophet. He is currently writing an original musical for the stage, set in Paris in the 1600s.
Help Us Continue Our Digital Efforts
Since opening over 10 years ago, we have sought to make the museum a place where our guests could find animation, innovation, and inspiration and immerse themselves in the remarkable life story of Walt Disney—the man who raised animation to an art, tirelessly pursued innovation, and created a distinctly American legacy, transforming the entertainment world.
Over the course of our current closure, we have increased our digital presence to stay true to our mission. Your donations ensure that we can continue opening our museum virtually to the world, and that future generations can continue to be inspired by Walt Disney's life and legacy.