Cost
$20 members | $15 student and youth members
$30 non-members | $25 student and youth non-members
Find yourself transported to Walt's backyard for an intimate chat about his life, in his own words. Join Walt Disney Records Producer Randy Thornton as he presents rare snippets compiled from 17 hours of interview material and discusses insights gathered from these unique recordings.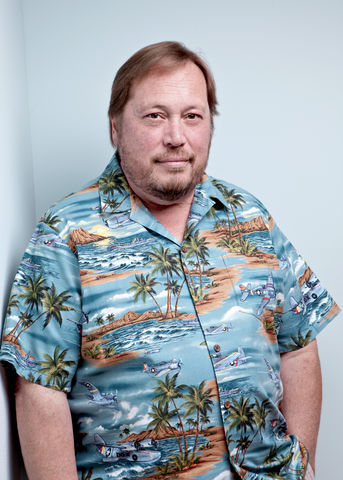 About the Speaker
For over 32 years, Randy Thornton has been a producer at Walt Disney Records. During that time, he has registered ten Gold Records, four Platinum Records, and one win among six Grammy nominations. He also produced the historical box sets: Annette: A Musical Reunion with America's Girl-Next-Door, Walt Disney and the 1964 World's Fair, and A Musical History of Disneyland. Randy is now Supervising Producer and Music Historian for the Disney Music Group.
On-Sale Information
Tickets for Great Moments with Walt Disney: Sound and Music, Presented by Randy Thornton will be available as follows:
Walt's Circle Donors

: Purchase tickets beginning Monday, November 4 at noon by calling 415.345.6810 or emailing 

membership@wdfmuseum.org

Supporter and Friend-level members

: Purchase tickets beginning Wednesday, November 6 at noon, by calling 415.345.6810 or emailing 

membership@wdfmuseum.org

All member levels

: Purchase tickets online or at the Ticket Desk beginning Monday, November 11 at noon

Public (non-members)

: Remaining tickets available online or at the ticket desk beginning Wednesday, November 13 at noon
To receive priority access to purchase tickets, you may upgrade your membership. Membership dues and Walt's Circle donations may be paid as monthly installments or as a one-time annual payment. For more information, please call the Membership Department at 415.345.6810.