Cost
Virtual Event (includes book)
:
$39 members | $42 non-members
Virtual Replay (does not include book)
:
$6 members | $12 non-members
Date
Virtual Event (includes book)
:
Sun, Sep 12 | 11am PT
Virtual Replay (does not include book)
:
Sat, Sep 18 at 10am PT–Sun Sep 19 at midnight PT
Join us for an intimate talk between beloved actress and Disney Legend Hayley Mills and Director of the Walt Disney Archives Rebecca Cline as they explore Mills' new memoir—Forever Young—describing the start of her career as a child actress, memories from iconic lead roles in classic Disney films, and stories from learning about show business under the wing of Walt Disney himself.
Please note: All purchased Virtual Event tickets include a copy of Hayley Mills' book Forever Young: A Memoir, and the first 200 tickets sold will include a signed copy. After the first 200 tickets have been sold, Virtual Event ticket purchases will include unsigned copies of the book. Check the ticketing page for availability of signed copies.
Q&A and Requirements
During the Virtual Event, audience questions for Mills can be submitted through Zoom's Q&A function. Due to anticipated demand and limited Q&A time, not all submitted questions will be answered.
All Virtual Event participants must purchase tickets by 5pm PT on Saturday, September 11 and must have a Zoom account to attend the webinar. A link to the webinar and instructions for joining will be sent via email prior to the Virtual Event
All Virtual Replay participants must purchase tickets by 5pm PT on Friday, September 17. A link to stream the Virtual Replay will be sent via email prior to the Virtual Replay.
On-Sale Information
Tickets for Forever Young with Hayley Mills will be available as follows:
All member levels: Purchase tickets online beginning today, Wednesday, September 8 at noon
Public (non-members): Remaining tickets available online beginning Thursday, September 9 at noon
Tickets for the Virtual Event will be taken off sale on Saturday, September 11 at 5pm
Tickets for the Virtual Replay will be taken off sale on Friday, September 17 at 5pm
To receive priority access to purchase tickets, you may upgrade your membership. Membership dues and Walt's Circle donations may be paid as monthly installments or as a one-time annual payment. For more information, please email the Membership Department at membership@wdfmuseum.org.
Shipping Information
Shipping cost (media mail rate) for US residents is included in the price of the ticket. Books will be shipped following the program, so please allow several weeks for delivery. International customers will be charged international shipping fees for the book. If you live outside of the US, please contact tickets@wdfmuseum.org to inquire about purchasing a ticket.
About the Speakers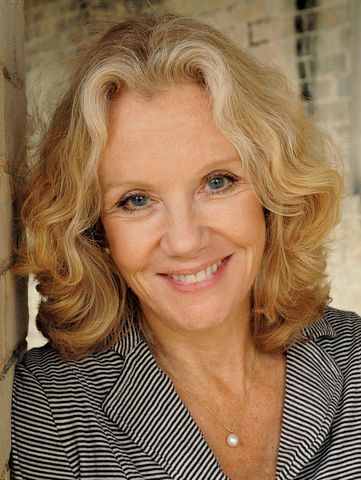 Hayley Mills
Hayley Mills began her acting career as a child at age 12 and was soon hailed as a rising star, winning the Academy Juvenile Award (one of only twelve actors to ever be bestowed with this honor), BAFTA Award for Most Promising Newcomer, and Golden Globe Award for New Star of the Year. Her six-picture deal with Walt Disney made her an international star, including her dual role as the twins Sharon and Susan in The Parent Trap (1961). For her extraordinary contributions with Disney, she received the Disney Legend Award in 1998. Hayley's role in Whistle Down the Wind, a 1961 adaptation of the novel written by her mother Mary Hayley Bell, secured her a nomination for the BAFTA Award for Best British Actress. She continues to star on stage and in films and television, among them Tilly Grant in The Flame Trees of Thika (1981), Miss Bliss in Good Morning, Miss Bliss (1987–89) which famously spun-off into Saved by the Bell, and as Caroline in Wild at Heart (2007–12) on ITV. She lives in southwest London.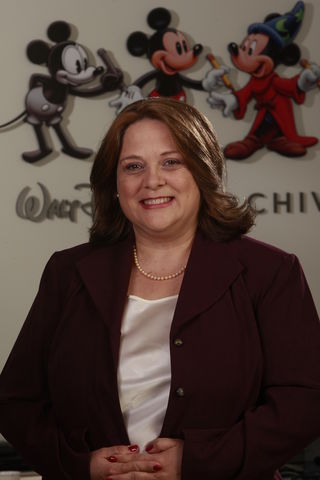 Rebecca Cline
Becky Cline joined The Walt Disney Company in 1989, and became a member of the staff of the Walt Disney Archives in 1993.  Today, as Director of the Archives, Becky is charged
with collecting and preserving all aspects of Disney history and making the material available to researchers from all areas of The Walt Disney Company as well as to historians, writers, documentarians and fans around the world. Her many responsibilities include maintaining and conserving the Archives' collections of historical documents, photographs, artwork, character merchandise, costumes, props, and memorabilia.  In her position with the Archives, Cline also enjoys developing exhibits as well as participating in interviews and presenting seminars on Disney history.  She has also authored multiple magazine and web articles and co-authored and produced several books including The Walt Disney Studios: A Lot to Remember, The Art of Disney Costuming, and Holiday Magic at the Disney Parks.