Cost
$5 members | $8 non-members
Date
This talk has been rescheduled
Fri, Jan 29 | 5:30pm PT
Please note: This talk has been rescheduled from Wednesday, January 20 to Friday, January 29.
Since its publication in 1865, Lewis Carroll's classic book Alice's Adventures in Wonderland has been interpreted by hundreds of artists and filmmakers, including Walt Disney in his classic 1951 animated feature film. Continuing in this tradition, pop artist Camille Rose Garcia weaved together her interests in Disneyland, punk subculture, and the lowbrow art movement in Los Angeles into her illustrated rendition of the book in 2010—pieces of which were later featured in The Walt Disney Family Museum's 2013 special exhibition Camille Rose Garcia: Down the Rabbit Hole. Join Garcia as she discusses the process behind creating her dream-like illustrations, how her childhood near Disneyland continues to inspire her work, and how she and the curators built her unique exhibition.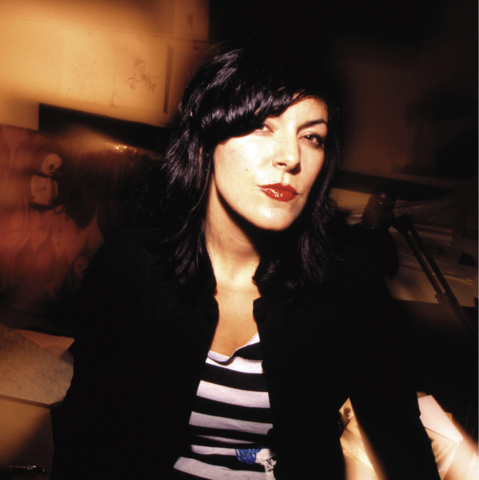 About the Speaker
Camille Rose Garcia was born in 1970 in Los Angeles, California. The child of a Mexican activist/filmmaker father and a muralist/painter mother, she apprenticed at age 14 working on murals with her mother while growing up in the generic suburbs of Orange County, visiting Disneyland and going to punk shows with the other disenchanted youth of that era.
Garcia's layered, broken narrative paintings of wasteland fairy tales are influenced by William Burroughs' cut-up writings and surrealist film, as well as vintage Disney and Fleischer cartoons, acting as critical commentaries on the failures of capitalist utopias, blending nostalgic pop culture references with a satirical slant on modern society. 
Her work has been displayed internationally and featured in numerous magazines including Juxtapoz, Rolling Stone, and Modern Painter, and is included in the collections of the Los Angeles County Museum of Art, The Resnick Collection, and the San Jose Museum of Art—which held a retrospective of her work, entitled Tragic Kingdom, accompanied by a catalog of the same name. Garcia's book, The Illustrated Alice in Wonderland (published by Harper Collins) was a New York Times bestseller. Her next book, The Cabinet of Dr. Deekay, a surrealist book she wrote and illustrated, was released in the Fall of 2019 by Sympathetic Press. She currently lives in woods of the Pacific Northwest.
On-Sale Information
Tickets for Down the Rabbit Hole with Camille Rose Garcia will be available as follows:
Walt's Circle Donors, and Supporter, Friend, and Family-level members

: Purchase tickets beginning Wednesday, December 16 at noon by emailing 

membership@wdfmuseum.org

All member levels

: Purchase tickets online beginning Friday, December 18 at noon

Public (non-members)

: Remaining tickets available online beginning Monday, December 21 at noon
Help Us Continue Our Digital Efforts
Since opening over 10 years ago, we have sought to make the museum a place where our guests could find animation, innovation, and inspiration and immerse themselves in the remarkable life story of Walt Disney—the man who raised animation to an art, tirelessly pursued innovation, and created a distinctly American legacy, transforming the entertainment world.
Over the course of our closure, we have increased our digital presence to stay true to our mission. Your donations ensure that we can continue opening our museum virtually to the world, and that future generations can continue to be inspired by Walt Disney's life and legacy.