Cost
$5 members | $8 non-members
Date
Thu, Nov 11 | 5:30pm PT
In conjunction with our special exhibition The Walt Disney Studios and World War II, join us for a very special program honoring the first Black military aviators of World War II, the Tuskegee Airmen. Editor Joe De Francesco and Producer Sharon Wood of Lucasfilm's 2012 documentary Double Victory: The Tuskegee Airmen at War discuss the making of the documentary and the Tuskegee Airmen's importance to American history. De Francesco and Wood are joined by Philip Tibbs, son of airman Howard Tibbs, and Michelynn Woodard, granddaughter of airman Theodore Wilson, to discuss their loved ones' wartime memories, the impact of this important history on their upbringing, and its relevance to the world today.
We highly recommend guests view the Lucasfilm documentary Double Victory: The Tuskegee Airmen at War prior to this event. Click this link to watch the film.
Q&A and Requirements
Questions can be submitted during the webinar through Zoom's Q&A function. Due to anticipated demand and limited Q&A time, not all submitted questions will be answered.
All participants must sign up by noon PT on Wednesday, November 10. Participants must have a Zoom account to attend the webinar. A link to the webinar and instructions for joining will be sent via email prior to the event.
On-Sale Information
Tickets for Double Victory: A Conversation with Relatives of the Tuskegee Airmen will be available as follows:
All member levels: Purchase tickets online beginning Monday, October 18 at noon
Public (non-members): Remaining tickets available online beginning Wednesday, October 20 at noon
To receive priority access to purchase tickets, you may upgrade your membership. Membership dues and Walt's Circle donations may be paid as monthly installments or as a one-time annual payment. For more information, please email the Membership Department at membership@wdfmuseum.org.
About the Speakers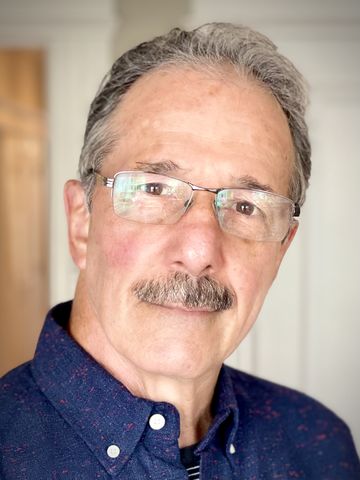 Joe De Francesco
Joe De Francesco is the Producer, Director, and Editor of John Brown's Body at San Quentin Prison (2013)—the live performance of the stage play and the acclaimed documentary of the inmate-actors—and has collaborated as producer, director, or editor on numerous award-winning social documentaries for more than 30 years, beginning with his film of the life and work of Maria Montessori, Maria Montessori: Follow The Child (1978). He has shared Academy Awards® for theatrical documentaries— a win for The Panama Deception (1992) and a nomination for Freedom On My Mind (1994)—and Emmys® ("Chinatown" and "The Fillmore" from the PBS series, Neighborhoods: The Hidden Cities of San Francisco, 1999).
He completed a five-year project at Skywalker Ranch as an editor of nearly 30 historical documentaries for George Lucas' educational series for the History Channel in 2009. Other work for Lucasfilm includes the feature length documentary Double Victory: The Tuskegee Airmen at War (2012), the story of America's Black fighter pilots of World War II.  His latest work with Lucasfilm is part one of a three-part series, Manifest Destiny, a history of American foreign policy, which aired on PBS and internationally in 2013.
In 2015, De Francesco edited Chinese Couplets for Producer Felicia Lowe. In 2019, De Francesco completed a short version of a decades-long film project on the modernist painter Joseph Marioni for European distribution, currently part of the curriculum of the École de Beaux Arts in France.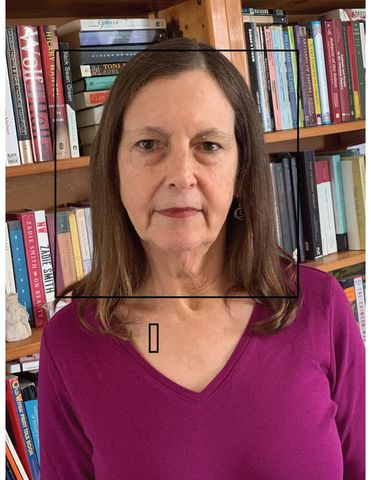 Sharon Wood
Director/producer/writer Sharon Wood is a longtime documentary filmmaker. She independently produced and directed Kheturni Bayo: North Indian Farm Women and Outside in Sight—portraying a Bay Area jazz ensemble. Wood served as writer on the Oscar®-nominated films Super Chief: The Life and Legacy of Earl Warren (1989) and Tell the Truth and Run: George Seldes and the American Press (1996), along with the Peabody and Columbia-Dupont award winningaward-winning The Celluloid Closet (1995) and Paragraph 175 (2000).
Between 2003–11, she was producer/writer for Lucasfilm's documentary department, making 18 films on subjects from T. E. Lawrence to John Ford to the Ottoman Empire, as well as Manifest Destiny (2011) a series on U.S. foreign policy for public television, and Double Victory: The Tuskegee Airmen at War (2012). Recent producing and/or writing credits include The Battle of amfAR (2013) for HBO HBO, And the Oscar Goes To… (2014) for Turner Classic Movies, and Ai Weiwei: Yours Truly (2019). The Art of Nonfiction Movie Making, which Wood co-authored with Oscar winners Jeffrey Friedman and Rob Epstein, was published by Praeger-ABC Clio in 2012.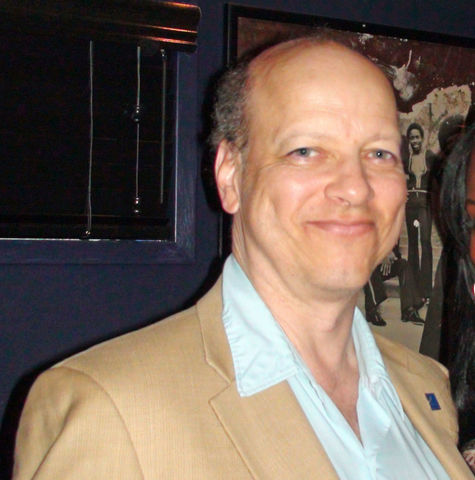 Philip Andrew Tibbs
Philip Andrew Tibbs, the third of four sons of Howard Arthur Tibbs and Betty (Clark) Tibbs, grew up in Ohio and graduated with a Bachelor of Science from Vincennes University and The Ohio State University, with further graduate studies at the University of Michigan in the School of Public Health. He has a wide range of interests in history, science, politics, the environment, the workings of the human mind and physiology, and the future of the world we live in.
Mr. Tibbs is active in political, civil, and human rights organizations and has helped within those groups to affect positive change. He is an officer and manages the operations of American-based information technology firm TIS, Inc. that has associations with Fortune 100 & 500 firms. He is a lecturer on the topic of his parents Howard and Betty Tibbs, their experiences during the 1940s and World War II, and their continued legacy. The lecture touches on complex issues revolving around social, political, ethnicity, musical styles (in particular his father's tenor saxophone prowess), human interactions, the US military, and legal decisions of that era that have shaped the nation into the form it is today.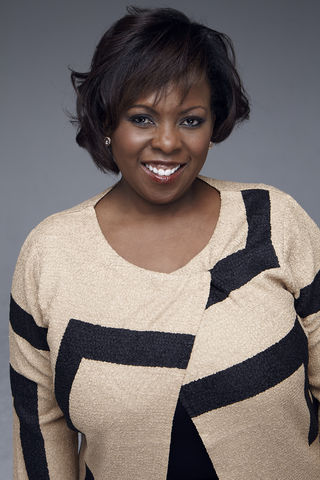 Michelynn Woodard
Michelynn Woodard is a trailblazer who brings expertise in strategic planning, building ethical and inclusive cultures, impact investing, and leadership development. With an aptitude for connecting with others, Michelynn has cultivated an extensive network of relationships across the public and private sectors, resulting in numerous high-profile speaking engagements and partnerships between the entertainment industry, government, and philanthropy.
Currently the Head of Good Robot at Bad Robot Productions and the Senior Advisor of the Katie McGrath & J. J. Abrams Family Foundation, Michelynn spearheads corporate social responsibility, helps manage the family's philanthropic portfolio, and leads diversity. Her portfolio focuses on inclusion and equity for employees and, notably, throughout the content production lifecycle.
In 2016, Michelynn co-founded The Artemis Agency, a fully women-led social impact agency. Before that, as the President and CEO of the Dr. Phil Foundation, Michelynn facilitated Dr. Phil's congressional testimony on behalf of youth in foster care alongside Congresswoman Karen Bass. Subsequently, she partnered with Robin McGraw to launch When Georgia Smiled: The Robin McGraw Foundation.
During her tenure leading corporate philanthropy at JCPenney, Michelynn was responsible for a $30M giving portfolio. She established a responsive, dual board leadership model, creating space for executive stakeholders and community partners. In addition, she united traditional corporate giving with celebrity endorsements from Blake Shelton, John Legend, and Magic Johnson. Michelynn started as an executive with the Creative Artists Agency (CAA) foundation. 
Founded by Congresswoman Karen Bass in 1990, Michelynn is the current Board Chair of Community Coalition. Michelynn is also a founding board member of The Papa John's Foundation and sits on the California Advisory Board for The Trust for Public Land.
A graduate of Hampton University, Michelynn spent much of her childhood abroad. As a result, she is an avid traveler with a passion for diverse communities and civic engagement.