Cost
$8 for members | $10 for non-members
Date
Fri, Jun 11 | 5:30pm PT
In collaboration with the Bob Baker Marionette Theater in Los Angeles, join Executive Director and Head Puppeteer Alex Evans and Director of Development and Community Partnerships Winona Bechtle for an exclusive presentation about legendary puppeteer Bob Baker. Learn about Baker's extensive background in puppetry and animation, including a puppet show he performed as a teenager for the animators of Walt Disney's Pinocchio (1940), his role as a Technical Consultant on Disney's Bedknobs and Broomsticks (1971), and his magical marionette window displays for the Emporium on Main Street, U.S.A. at Disneyland Park and Magic Kingdom Theme Park at Walt Disney World Resort.
Following the presentation, join Missy Steele, Director of Operations at Bob Baker Marionette Theater, for a demonstration on how to make your own puppet at home.
Registration
Registration for this program will open to the public starting Friday, May 21 at noon.
Members receive priority access for registration to these programs. A limited number of spots for each program are reserved for members only on a first-come, first-served basis. To get priority access to future programs, join as a member today.
Q&A and Requirements
Questions can be submitted during the webinar through Zoom's Q&A function. Due to anticipated demand and limited Q&A time, not all submitted questions will be answered.
All participants must sign up by noon Pacific Time on the day prior to the event. Participants must have a Zoom account to attend the workshop. A link to the webinar and instructions for joining will be sent via email prior to the event.
About the Speakers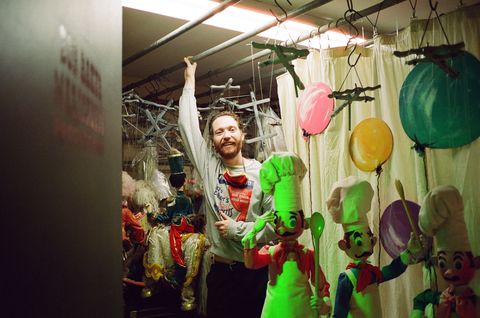 Alex Evans
Alex Evans serves as Executive Director and Head Puppeteer of the Bob Baker Marionette Theater in the Highland Park community of Los Angeles. Evans is honored to pull the strings of family fun for the past decade. After discovering Bob Baker through a curious Google search for "Los Angeles Puppetry," he was enamored from his first visit. He spends his days at the Theater doing whatever Happy, the Birthday Dog tells him to do.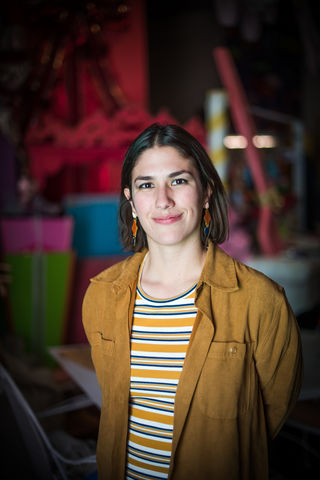 Winona Bechtle
Winona Bechtle serves as the Director of Development and Community Partnerships at the Bob Baker Marionette Theater. Bechtle works to fulfill their many fundraising needs and helps to connect and maintain relationships with organizations and businesses outside of the Theater's physical space. She has been visiting the Bob Baker Marionette Theater since the age of 5 and has been an integral part in helping it flourish as a historic and sustainable nonprofit organization.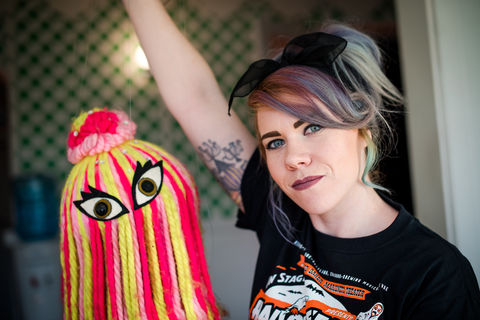 Missy Steele
Missy Steele serves as the Director of Operations at the Bob Baker Marionette Theater and is a tireless advocate for all things puppetry. In her role, she ensures that the scene is always set for in-house performances and roadshows. You can find her running spotlight, booking field trips, and helping to cart their puppets all over town. She has been with the Bob Baker Marionette Theater since 2017.
Help Us Continue Our Digital Efforts
Since opening over 10 years ago, we have sought to make the museum a place where our guests could find animation, innovation, and inspiration and immerse themselves in the remarkable life story of Walt Disney—the man who raised animation to an art, tirelessly pursued innovation, and created a distinctly American legacy, transforming the entertainment world.
Over the past year, we have increased our digital presence to stay true to our mission. Your donations ensure that we can continue opening our museum virtually to the world, and that future generations can continue to be inspired by Walt Disney's life and legacy.