Cost
FREE | Registration Required
Join us for a conversation with the executive team at Baobab Studios about their journey to inspire its audience to dream, evoke a sense of wonder, and tell stories that matter. This mission permeates the studio's slate of award-winning creative projects, many of which are being adapted into books, films, games, original series, and more. Moderated by Public Programs Manager Tracie Timmer, the conversation includes CEO and Co-Founder Maureen Fan, Chief Creative Officer and Co-Founder Eric Darnell, and Chief Technical Officer and Co-Founder Larry Cutler.
General Admission Tickets
General admission is free on Saturday, December 3 as part of San Francisco Free Museum Weekend; reserved ticket required. Tickets available starting Tuesday, November 15.
On-Sale Information
Tickets for this program will be available as follows:
Walt's Circle Donors

: Purchase

 tickets beginning Tuesday, November 1 at noon by calling 415.345.6810 or emailing 

membership@wdfmuseum.org

Supporter and Friend-level members

: Purchase tickets beginning Wednesday, November 2 at noon, by calling 415.345.6810 or emailing 

membership@wdfmuseum.org

All member levels

: Purchase tickets online or at the Ticket Desk beginning Thursday, November 3 at noon

Public (non-members)

: Remaining tickets available online beginning Friday, November 4 at noon
COVID Safety Information
For information on the museum's mask policy, please visit our Welcome Back page.
About the Speakers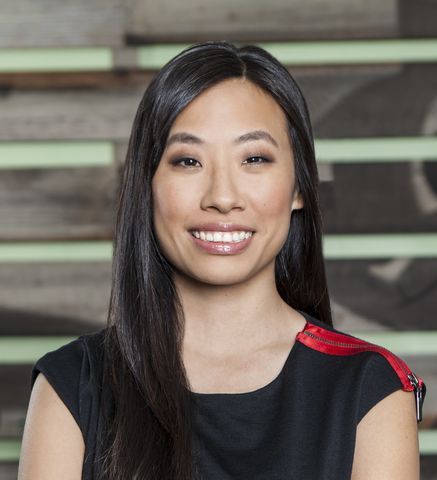 Maureen Fan
Maureen Fan is CEO & Co-Founder of nine-time Emmy®-award winning and leading independent interactive animation studio, Baobab Studios, whose mission is to "Bring out your sense of wonder. Inspire you to dream. Make YOU matter."
Named Fast Company's 2018 Most Innovative Company, Baobab has released Invasion! (2016), Asteroids! (2017), Crow: The Legend (2017), Jack (2018), Bonfire (2019), and Baba Yaga (2020) to commercial and critical acclaim. Baobab's most recent release, Oscar®-nominated Namoo (2021), was acquired by Warner 150 earlier this year and is now streaming exclusively on HBO Max. Namoo won the 2022 Annie Award for Best Special Production and was named Best Animated Short by the 2022 Gold List Awards. Recently, the studio announced a deal with Disney+ to develop an animated anthology series called THE WITCHVERSE, based on the Emmy-winning VR short film, Baba Yaga (2021).
Fan has held leadership roles in film, gaming, and the consumer web. She was most recently Vice President of Games at Zynga, where she oversaw three game studios including FarmVille, which contributed 40 percent of the company's revenues. Fan was also named among "The Most Creative People of the Year" by Ad Age and crowned as one of the execs to watch by Variety.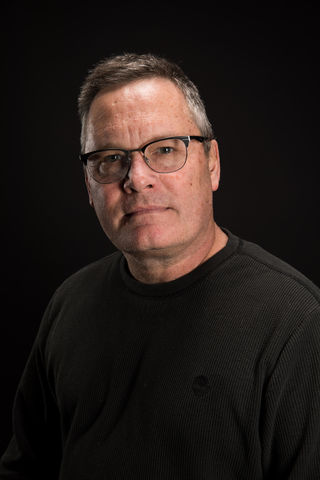 Eric Darnell
Eric Darnell is Chief Creative Officer and Co-Founder of Baobab Studios. Darnell's career spans 25 years as a computer animation director, screenwriter, story artist, film director, and producer. He is the second-highest box office grossing writer and director of animated feature films. Darnell was a director and screenwriter on all four films in the Madagascar franchise, which together have grossed nearly $3 billion at the box office. He was also executive producer on The Penguins of Madagascar. Previously, Darnell directed DreamWorks Animation's very first animated feature film, Antz (1998), which features the voices of Woody Allen, Gene Hackman, Christopher Walken, and Sharon Stone. Darnell earned an undergraduate degree in journalism from the University of Colorado and a master's degree in experimental animation from California Institute of the Arts.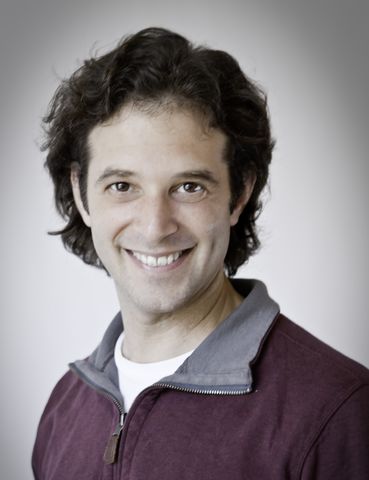 Larry Cutler
Larry Cutler is the Chief Technical Officer and Co-Founder of Baobab Studios. Over the past 20 years, he has brought deep technical leadership in the area of animation creation and development. Cutler currently serves on the Digital Imaging Technology Subcommittee for the Oscar Technical Achievement Awards. He was most recently the Vice President of Solutions at Metanautix, a big data analytics startup company acquired by Microsoft. Prior to that, Cutler spent ten years at DreamWorks Animation where he served as Global Head of Character Technology and held several leadership positions in the areas of character development, animation workflow, rigging, and character simulation. Cutler began his career at Pixar Animation Studios as a Technical Director on the films A Bug's Life (1998), Toy Story 2 (1999), and Monsters Inc. (2001). Cutler holds undergraduate and master's degrees in computer science from Stanford University.