Cost
$5 members | $8 non-members
Date
Wed, Apr 27 | 5:30pm PT
Join us for an inside look at the making of Disney and Pixar's transformational latest feature film, Turning Red (2022), with Production Designer Rona Liu, Visual Effect Supervisor Danielle Feinberg, and Animation Supervisors Patty Kihm and Aaron Hartline.
On-Sale Information
Tickets for Behind the Scenes of Disney and Pixar's Turning Red (2022) are available as follows:
All member levels: Purchase tickets online beginning Tuesday, March 15 at noon.
Public (non-members): Remaining tickets available online beginning Thursday, March 17 at noon.
Q&A and Requirements
Questions can be submitted during the webinar through Zoom's Q&A function. Due to anticipated demand and limited Q&A time, not all submitted questions will be answered.
All participants must register by 5pm PT on Tuesday, April 26. Participants must have a Zoom account to attend the webinar. A link to the webinar and instructions for joining will be sent via email prior to the event.
About the Speakers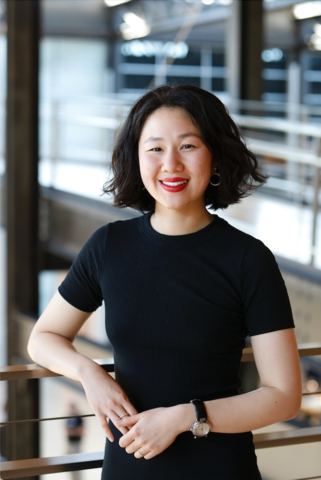 Rona Liu
Production Designer Rona Liu began at Pixar Animation Studios in June of 2011 as a sketch and shading artist in the Art Department, responsible for designing the colors and textures that go on characters, environments, and props in a film. Since joining the studio, Liu has worked on The Good Dinosaur (2015) and Finding Dory (2016). She was the Production Designer for the short film Bao (2018), which won the Academy Award® for Best Animated Short. Liu most recently served as the Production Designer on Disney and Pixar's latest feature film Turning Red, which released on Disney+ on March 11, 2022.
Ever since she was a young girl, Liu has always been a fan of Disney films and art, and remembers fondly pausing her video of The Little Mermaid (1989) to draw her favorite character, Ariel. Pursuing her passions, after graduating from Los Gatos High School Liu attended the Art Center College of Design and first got a job at Disney Consumer Products as a character intern before joining Pixar Animation Studios.
Born in China, Liu had moved to the Bay Area at the age of 10 and currently lives in Moraga, California, where she happily cares for three pet chickens.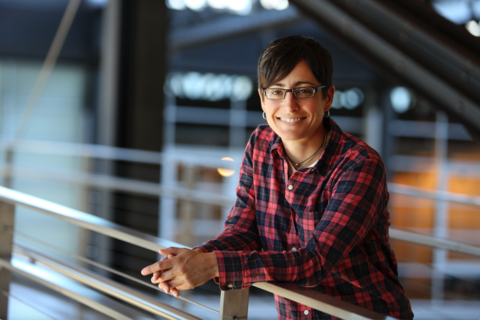 Danielle Feinberg
Visual Effects Supervisor Danielle Feinberg began her career at Pixar Animation Studios in February 1997, and since then has worked on 14 of Pixar's feature films. She cut her teeth on early films including A Bug's Life (1998), Toy Story 2 (1999), Monsters, Inc. (2001), and Academy Award® winners Finding Nemo (2003) and The Incredibles (2004). Feinberg was the Director of Photography–Lighting for the Academy Award®- winning features WALL•E (2008), Brave (2012), and Coco (2017).
Disney and Pixar's March 2022 release Turning Red saw Feinberg take on the position of Visual Effects Supervisor, becoming the first woman in 20 years to hold that role at Pixar. With her combination of strong visual and technical skills, Feinberg was uniquely positioned to develop the new visual styling of this film.
A native of Boulder, Colorado, Feinberg's love of combining computers and art began when she was eight years old and first programmed a Logo turtle cursor to create her first digital drawings. This path eventually led her to a Bachelor of Arts in Computer Science from Harvard University. Now, in addition to her Pixar work, she mentors teenage girls, encouraging them to pursue math and science by demonstrating to them the same beautiful simplicity she found with the programmed art of the Logo turtle. In 2016, she brought that message to a broader audience with her TED Talk as part of the PBS Science and Wonder presentation for TED Talks Live. It was named one of the top TED Talks of 2016.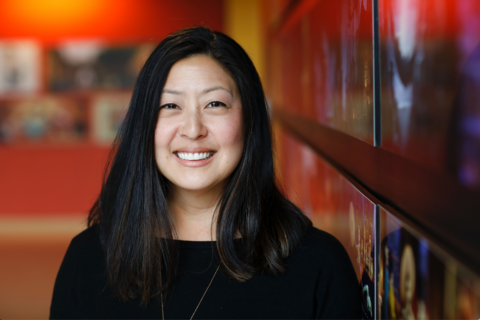 Patty Kihm
Animation Supervisor Patty Kihm joined Pixar Animation Studios in September 1997 as an animator on A Bug's Life (1998) and has worked on virtually all of Pixar's feature films since. Kihm has also worked on the short film Lifted (2006), in addition to the Academy Award®-winning shorts For the Birds (2001) and Bao (2018). She was a Directing Animator on the Academy Award®-winning Disney and Pixar  film Toy Story 4 (2019), and most recently served as Supervising Animator on their latest feature Turning Red (2022).
After completing her Bachelor of Arts in Mass Communication at Boston University, Kihm moved west and took animation classes at the Academy of Art University in San Francisco. Kihm then found her way to Pixar and has been with the company ever since.
Born in Youngstown, Ohio, Kihm's family moved to the East Coast where she lived in New York, Pennsylvania, and New Jersey. Kihm currently resides in Piedmont, California.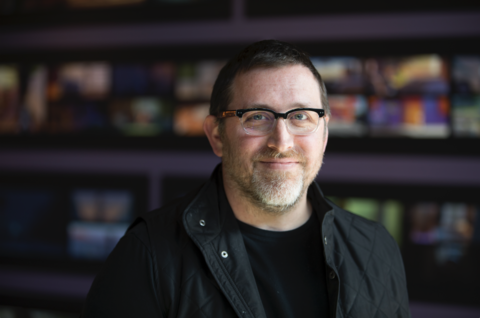 Aaron Hartline
Animation Supervisor Aaron Hartline joined Pixar Animation Studios in May 2008 as an animator and worked on a number of Academy Award®-winning feature films including Up (2009), Toy Story 3 (2010), Brave (2012), and Inside Out (2015) before becoming a Directing Animator on Toy Story 4 (2019). He also worked on the short films Sanjay's Super Team (2015), LAVA (2014), and Lou (2017). In addition to his feature film and shorts work, Hartline also has worked on a number of special projects, including the Toy Story characters for the Apple Watch, and Buzz and Woody presenting during the 88th annual Academy Awards® broadcast. Most recently, Hartline was a Supervising Animator on Pixar's latest feature film, Turning Red (2022).
As a Supervising Animator, Hartline is responsible for overseeing the team of animators and their work for the film. Alongside Patty Kihm—the other Supervising Animator on Turning Red—Hartline works closely with the Director and Producer to ensure they are getting the performances they need for any given scene, while also hitting production deadlines in a timely manner.
Hartline grew up in Chicago, Illinois, and attended high school in four different states before attending Columbia College of Chicago where he studied Film. Prior to Pixar, Hartline worked at Game Refuge Inc. for the videogame Rampage World Tour, and Big Idea Productions on VeggieTales and 321 Penguins. At Blue Sky Studios, Hartline was a lead animator on Scrat the Squirrel (Ice Age) and became the Supervising Animator on Dr. Seuss' Horton Hears a Who! (2008).
Hartline currently resides in Berkeley, California.