Date
Sat, Oct 2 | 11am PT
Cost
$5 members | $8 non-members
When a young Dina Babbitt—then Dina Gottliebová—arrived at the Auschwitz concentration camp during World War II, she was petrified but determined to protect herself and her mother from the wrath of the Nazis. She used her artistic talents to paint a mural of one of her favorite films, Snow White and the Seven Dwarfs (1937). Her talents impressed the terrible "Angel of Death" Dr. Josef Mengele, who demanded she paint portraits of imprisoned Romani people in exchange for the safety of her and her mother. Bringing her life story full-circle, she survived Auschwitz and later married Disney Legend Art Babbitt, one of the lead animators on Snow White. Join daughters of Dina Babbitt, Karin Babbitt and Michele Babbitt Kane, and author and professor David Rapaport as they discuss Dina's harrowing and incredible story of bravery in the face of Nazi Germany.
Q&A and Requirements
Questions can be submitted during the webinar through Zoom's Q&A function. Due to anticipated demand and limited Q&A time, not all submitted questions will be answered.
All participants must sign up by noon PT on Friday, October 1. Participants must have a Zoom account to attend the webinar. A link to the webinar and instructions for joining will be sent via email prior to the event.
On-Sale Information
Tickets for An Artist in Auschwitz: The Incredible Survival Story of Dina Babbitt will be available as follows:
All member levels: Purchase tickets online beginning Monday, September 20 at noon
Public (non-members): Remaining tickets available online beginning Wednesday, September 22
Tickets will be taken off sale on Friday, October 1 at 5pm
To receive priority access to purchase tickets, you may upgrade your membership. Membership dues and Walt's Circle donations may be paid as monthly installments or as a one-time annual payment. For more information, please email the Membership Department at membership@wdfmuseum.org.
About the Speakers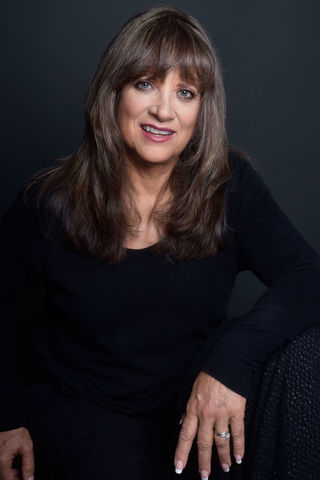 Karin Babbitt
Karin Babbitt was born and raised in Hollywood, eventually becoming a resident stand up at the Comedy Store in the 1980s. She has performed stand up on stages across the country, and on TV. After moving to the SF Bay Area in 1988, Babbitt distinguished herself in the local comedy scene before hanging up her comedy hat to become a high school teacher. Working as a Drama and Video Productions teacher, she directed over 50 productions and won numerous awards, including a National Tech Award for the NEA. Today Babbitt manages the Options for All Film and Media Studio in Sunnyvale, which is a program inspired by the work of Joey Travolta. Her film program teaches all aspects of filmmaking to developmentally disabled adults. She still performs as an actor in regional productions and can be seen on the web series Cleaner Daze.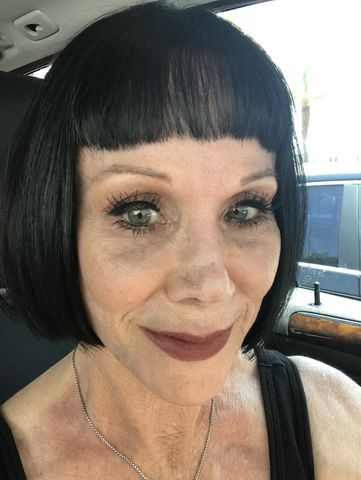 Michele Babbitt Kane
Kane is a journalist with several decades' experience in network and local news.  She has worked as a news writer, field producer, reporter, and anchor in both, California and Nevada, and currently freelances as a field producer for ABC Network News.  Kane's field work has developed many exclusives for Good Morning America, World News Tonight, and 20/20.  In addition to her work with ABC, Kane has freelanced for CBS Network News, CNBC, Al Jazeera, and many others.
Prior to her network news work, Kane worked as a PM Magazine co-host under her maiden name, Michele Babbitt, in Las Vegas, Nevada, and later became the Nevada Vice President of a Sacramento communications company.  As such, she was doing so much video production that she split that entity off into a small corporate video production company, Michele Babbitt Productions.
She has been a member of the Nevada Broadcasters Association Hall of Fame since 2006.
On the side, Kane started a cottage cookie company, Mrs. Kane's Cookies, which specialized in fourteen different flavors of chocolate chip cookies.
Kane was born in Hollywood, California to Art and Dina(h) Babbitt on November 26, 1951.  She earned her college degree from the University of Southern California in Los Angeles, California, in 1973.  She has one sister, Karin Babbitt, and is married to Jon Kane.  The Kanes have one son, Jon Arthur.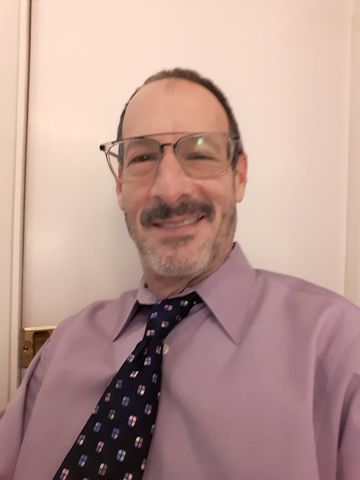 David Rapaport
David Rapaport had a keen interest in the arts as a child—first in percussion, later in digital media. A native San Franciscan, Rapaport is a classically trained percussionist who took lessons at the San Francisco Conservatory of Music as a youth and was exposed to a brilliant group of ensemble musicians who trained and coached each other on instruments ranging from triangle to tympani.
He graduated from UC Santa Cruz in 1982 majoring in Sociology and then obtained a Master's Degree in Radio and Television Production from San Francisco State University in 1986. He worked in that industry at pioneering radio station KCBS and local television station KTVU, but his award-winning Doctoral Dissertation on Instructional Alignment launched a 29-year teaching career in which he developed an interest in exploring and creating primary sources for his students and wider audiences.
He has published five books on various documents and events. Many of these sources involved leading historical figures and a website called sourcesfinding.com emerged as a repository of those sources. He and his students led an extensive effort telling the story of his friend, Dina Babbitt, whom he met after reading a 2006 New York Times article about her. Her last testimony was taken during a school visit and placed alongside a critical analysis of her efforts to have paintings she made while a prisoner returned to her from the Auschwitz-Birkenau Museum. The book Justice For Dina: Protesting the Auschwitz Museum's Reply to Dina Babbitt now resides in the U.S. Holocaust Memorial Museum's Permanent Collection. 
Rapaport currently lives in Amsterdam, where he owns an audio production company called voiceunderover and performs as a multi-instrumental musician. His two adult children are thriving in Austin and Portland.