Date
Fri, Jul 17 | noon–5pm
Location
Live Programs on Facebook and YouTube, with Live Trivia on Instagram
Join us as we celebrate Disneyland's 65th trip around the sun with a day filled with special Disneyland-centric virtual programming, Disneyland trivia, and a few surprises along the way. We want to bring some of your favorite Disneyland memories to life—virtually! Start the day with well-known voiceover artists and producing partners Bill Rogers and Camille Dixon, as they share their own favorite memories of Disneyland, along with some of yours, as you are invited to submit your favorite Disneyland memory for Bill and Camille to read aloud. Next up, join the Academy of Motion Picture Arts and Sciences' Randy Haberkamp for rare home videos from Disneyland's opening day in 1955. Then join former Imagineer Chris Crump as he discusses his illustrious career at Disneyland; his work over the years with his father, Disney Legend Rolly Crump; and what Disneyland means to him—followed by a Q&A. Enjoy a special Spotlight Talk featuring the unique Disneyland model in the museum. Finish the day with special guests and a surprise announcement about our next exciting virtual community exhibition. All aboard for a fun-filled day of magical memories of THE HAPPIEST PLACE ON EARTH!
See the full schedule below and submit your Disneyland memories and questions for our special guests—Bill Rogers, Camille Dixon, and Chris Crump—using the form below. Submission deadline for memories and questions is Wednesday, June 15 at midnight Pacific Time.
Please note that this program will be streamed live on our Facebook page and YouTube channel and pre-registration is NOT required. Some—but not all—of the programs will be viewable on our Facebook page and YouTube channel following the live stream.
Submission Form
Schedule
noon–1pm | Welcome from The Walt Disney Family Museum and Disneyland Memories Live with Bill Rogers and Camille Dixon
1–1:15pm | Intermission
1:15–1:45pm | Disneyland Home Movies with the Academy of Motion Picture Arts and Sciences' Randy Haberkamp
1:45–2pm | Spotlight Talk: The Model of the Disneyland of Walt's Imagination
2–2:15pm | Instagram Live Disneyland Trivia
2:15–3:15pm | Happily Ever After Hours with Disney Legend and Imagineer Bob Gurr (replay of previously recorded program)
3:15–3:30pm | Intermission
3:30–4:30pm | Happily Ever After Hours with Former Imagineer Chris Crump
4:30–4:45pm | Intermission
4:45–5pm | Closing and special announcement from The Walt Disney Family Museum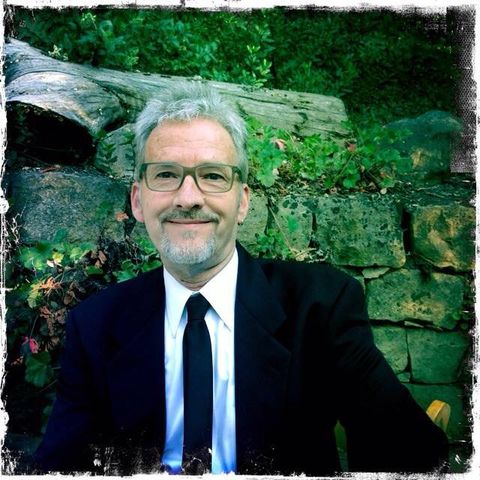 About the Speaker
Chris Crump started working at Walt Disney Imagineering in 1988, where he was a production designer on The Wonders of Life pavilion at Epcot. During the early 1990s, Chris was Imagineering's Art Director for Magic Kingdom Park at Walt Disney World Resort. Other projects he has worked on as Show Producer and/or Production Designer include The Arabian Coast, Magic Lamp Theater, Sindbad's Seven Voyages, and Caravan Carousel at Tokyo DisneySea; a bug's land at Disney California Adventure; Tom Sawyer Island Enhancement at Disneyland; and Haunted Mansion Holiday and Monsters, Inc. Ride & Go Seek! at Tokyo Disneyland.
As principal show production designer for Walt Disney Imagineering, Crump worked with a project's Creative Director to lead the show team during the design, production, and installation phases of an attraction. He works with various teams in the facility, ride, and show to ensure all of the show elements are completely integrated. Crump completed The Little Mermaid: Ariel's Undersea Adventure, which opened in June 2011 at Disney California Adventure Park at the Disneyland Resort.
Prior to joining Imagineering, Crump worked on a number of entertainment and corporate events as Art Director or Project Manager and has worked as a special effects model builder on film, TV shows, and commercials. He has also worked as a set builder on numerous amusement park and leisure time venues as well as concert tours. He was part of the team that received the 2002 Thea Award for Best New Theme Park (Tokyo DisneySea) from the Themed Entertainment Association. Additionally, he was a member of the Emmy Award®-winning project "Cosmos: The Shores of the Cosmic Ocean" before working for Disney. He is currently retired
Help Us Continue Our Digital Efforts
Since opening over 10 years ago, we have sought to make the museum a place where our guests could find animation, innovation, and inspiration and immerse themselves in the remarkable life story of Walt Disney—the man who raised animation to an art, tirelessly pursued innovation, and created a distinctly American legacy, transforming the entertainment world.
Over the course of our current closure, we have increased our digital presence to stay true to our mission. Your donations ensure that we can continue opening our museum virtually to the world, and that future generations can continue to be inspired by Walt Disney's life and legacy.