Date
Sat, Apr 17 | 10am PT
Cost
FREE for members | Sign-up Required
Please note: This program is open only to museum members and will not be recorded or able to be streamed later.
Join us as Ron Diamond, Executive Producer of Acme Filmworks, hosts the annual Oscar® Showcase Tour. Watch a screening of this year's Best Animated Short Film nominees and hear stories from some of the talented artists behind these spectacular movies.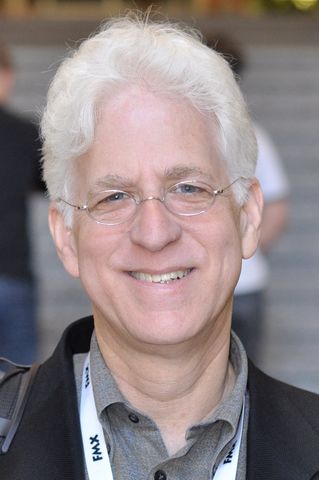 About the Host
Ron Diamond has had two primary producing, distributing, and curating careers—the first mostly in live filmmaking (1980 to 1990) and the second in animation film production (1990 to present day). In 1990, Diamond founded Acme Filmworks, Inc., a commercial animation production company. He represents and works with artist-animators from around the globe, producing seminal global, national, and regional ad campaigns for Levi's Jeans for Women, United Airlines, Hilton Hotels, Microsoft, Charmin, Principal Financial Services Group, and hundreds of other clients. He also produced logos and main title sequences including Scott Free Productions Logo, Universal Pictures' Robin Hood, Disney's The Wonderful Ice Cream Suit, Ken Follet's Pillars of The Earth, and short films that tapped into the uniqueness of each animator's personal aesthetic. Diamond produced the Academy Award®-nominated short film Nibbles (2003) and the animated feature film for PBS' American Playhouse Drawn From Memory (1995). He was also the Executive Producer of Drew Carey's Green Screen Show (2004).
In the nearly 30 years of production, Acme Filmworks has produced over 2,000 productions and deliverables. Diamond has lectured at leading animation schools and served as a juror and guest speaker at numerous film events and festivals. In 1995, Diamond partnered with Dan Sarto in creating and running Animation World Network, the largest animation-related publishing group on the Internet, providing readers from over 151 countries with a wide range of interesting, relevant, and helpful information pertaining to all aspects of animation.
In the 1980s, Diamond, produced and post-produced numerous compilations of short films, mostly animated shorts including the International Tournées of Animation, The Animation Celebration, The Second Animation Celebration, The Outrageous Animation Show, The Computer Animation Show, Futuropolis, Streams of Consciousness: New American Animation, The Puppetoon Movie, and Will Vinton's Festival of Claymation. At Expanded Entertainment, he also produced trailers for Agnes Varda's Kung Fu Master and Alejandro Jodorowsky's Santa Sangre from 1985 to 1990.
In 1998, he recognized a lack of animated short films in the theatrical circuit, so he set out to curate a collection of new narrative and experimental animated shorts from those he had seen during the past year at major animation festivals. In 1999, he presented the first Animation Show of Shows, with the aim of showing the most original and creative animated short films from around the world.
After curating and presenting 16 years of Animation Show of Shows, Animation Show of Shows, Inc. was formed in 2015 to present expertly curated screenings of richly unique select shorts as feature-length programs at leading animation studios and schools. And since 2007, hundreds of films have been released by Acme Filmworks and Animation Show of Shows in DVD collections for personal and academic use. Films in past editions address contemporary issues such as environmental degradation, LGBT perspectives, bonding and loneliness, body image and objectification, poaching, racism, injustice, war, musings on relationships in the distant future, and death. The goal of ASOS is to inspire unconventional thinking in the most influential visionaries of animated feature films and animation students. In the 21 years of curated programming, 41 films featured in the ASOS have gone on to receive Academy Award® nominations with 11 Oscar® wins.
On-Sale Information
Tickets for Members Only Oscar® Animated Showcase Tour will be available as follows:
Walt's Circle members: Reserve tickets beginning today, Wednesday, April 7 at noon by emailing membership@wdfmuseum.org
Supporter and Friend-level members: Reserve tickets beginning tomorrow, Thursday, April 8 at noon by emailing membership@wdfmuseum.org
All member levels: Remaining tickets available online beginning Friday, April 9 at noon
To receive priority access to purchase tickets, you may upgrade your membership. Membership dues and Walt's Circle donations may be paid as monthly installments or as a one-time annual payment. For more information, please email the Membership Department at membership@wdfmuseum.org.
Help Us Continue Our Digital Efforts
Since opening over 10 years ago, we have sought to make the museum a place where our guests could find animation, innovation, and inspiration and immerse themselves in the remarkable life story of Walt Disney—the man who raised animation to an art, tirelessly pursued innovation, and created a distinctly American legacy, transforming the entertainment world.
Over the past year, we have increased our digital presence to stay true to our mission. Your donations ensure that we can continue opening our museum virtually to the world, and that future generations can continue to be inspired by Walt Disney's life and legacy.